Did you know?
We offer

3 days installation

which means an extr

a warm

room ready for Christmas
This is the

only LABC approved system

in the market which means peace of mind for you
A wide range of

tile colours

and

internal finishes

including plaster interior and more
We take care of all the

Building Regulations

which means no hassle for you
We offer

design

,

manufacture

and

installation

and you are more than welcome to visit our factory in Jarrow
Complimentary finishing touches for orders before Christmas* 
One of the main headaches for homeowners who are deciding the renovate their conservatory is: "how long the job is going to take and will there be a lot of mess after the completion?" At Premier Roof Systems we appreciate those concerns and that is why we try our best to 1st finish the job as quick as 3 days where possible and 2nd we offer the complimentary finishing touches on almost every job which that includes plaster interior and painting. For Homeowners that means following the completion of the project, the new warm room is ready to be decorated with furniture straight away.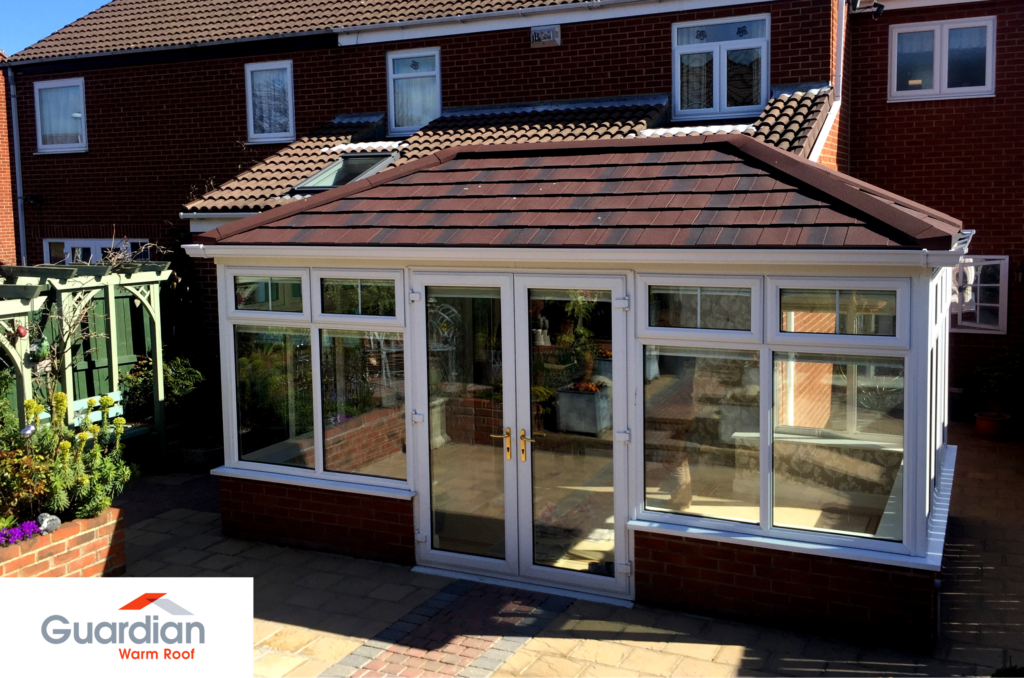 *For more information about our Christmas offer contact us now!