Premier Roof System will be closed over the Christmas period from Monday 21st December and will re-open on the 4th January 2021 at 8:00am. Please find below our latest ordering dates to ensure deliveries before Christmas. Normal lead times apply. Any orders received after these dates will be delivered in the New Year, on your normal delivery day, specified below.
CUSTOMER ORDER CUT OFF SCHEDULE 2020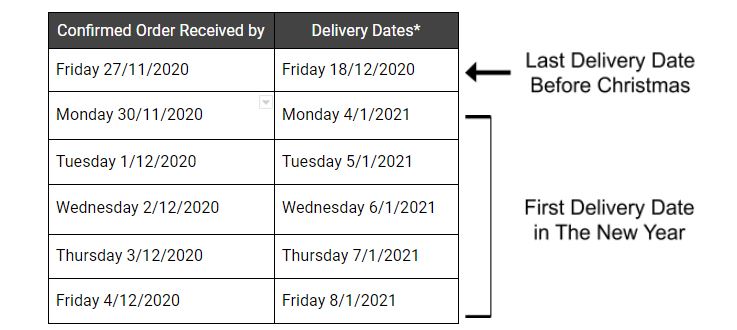 *Or your next scheduled delivery date subject to Supply/Chain & Manufacturing capacity
Orders placed after these dates may still be delivered before Christmas but this is not guaranteed. There may be some exceptions to the dates stated above based on bespoke requirements. Premier Roof Systems reserve the right to alter the above information which is based on current levels of production. Please check availability and delivery dates at the point of quotation/order confirmation on all products.
The Christmas spirit is inside each and every one of us. Wishing you warm Holiday Greetings this Christmas and a prosperous New Year.  Thank you for choosing Premier Roof Systems.