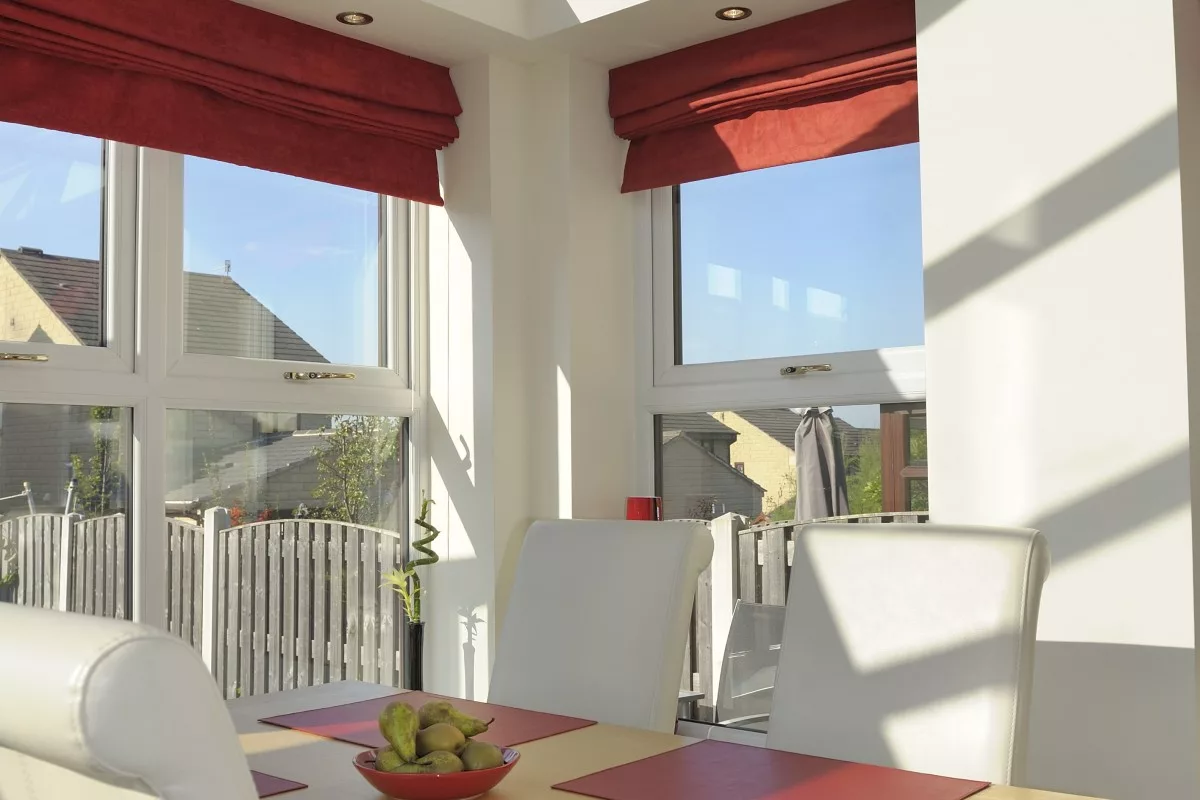 PRODUCT INFORMATION
The insulated internal pelmet is extensively tested in the R&D facilities at Head Office. This is a systemised approach, yet maintains flexibility for the retailer.
Steel work ladder framework and roof are integrated as the additional weight is accounted for in Ultraframe's U-Design software, which up-specs roof according to postcode and loadings.
Allows completion of the complete glazed roof externally and internally before steelwork ladder system is installed.
Steelwork ladder framework system is supplied on the same lead time as the roof.
Can be used from 15 – 40 degrees.
Steelwork ladder system is variable from 300mm to 1200mm*.
The system is not designed to carry additional suspended weight – e.g. – flatscreen TVs.
Can be used with standard eaves or Super Duty version with box gutters & bolsters, accommodating differential pitches across hips.
If your chosen design features a box gutter, we strongly suggest you use a 30mm frame add- on around the head of all frames, which allows the plasterboard to run underneath the box gutter for a neater finish.
How to Measure
Datum point is internal side frame to external face of 12.5mm plasterboard.
1    Steelwork ladder takes support at eaves and from glazing bars
2    12.5mm plasterboard screwed to steel framework
3    Your sealed unit of choice
4    Standard eaves beam (Super Duty version can be used over wide spanning doors)
5    Optional Cornice externally
6    25mm Heatguard Polycarbonate 'cloaking screen'