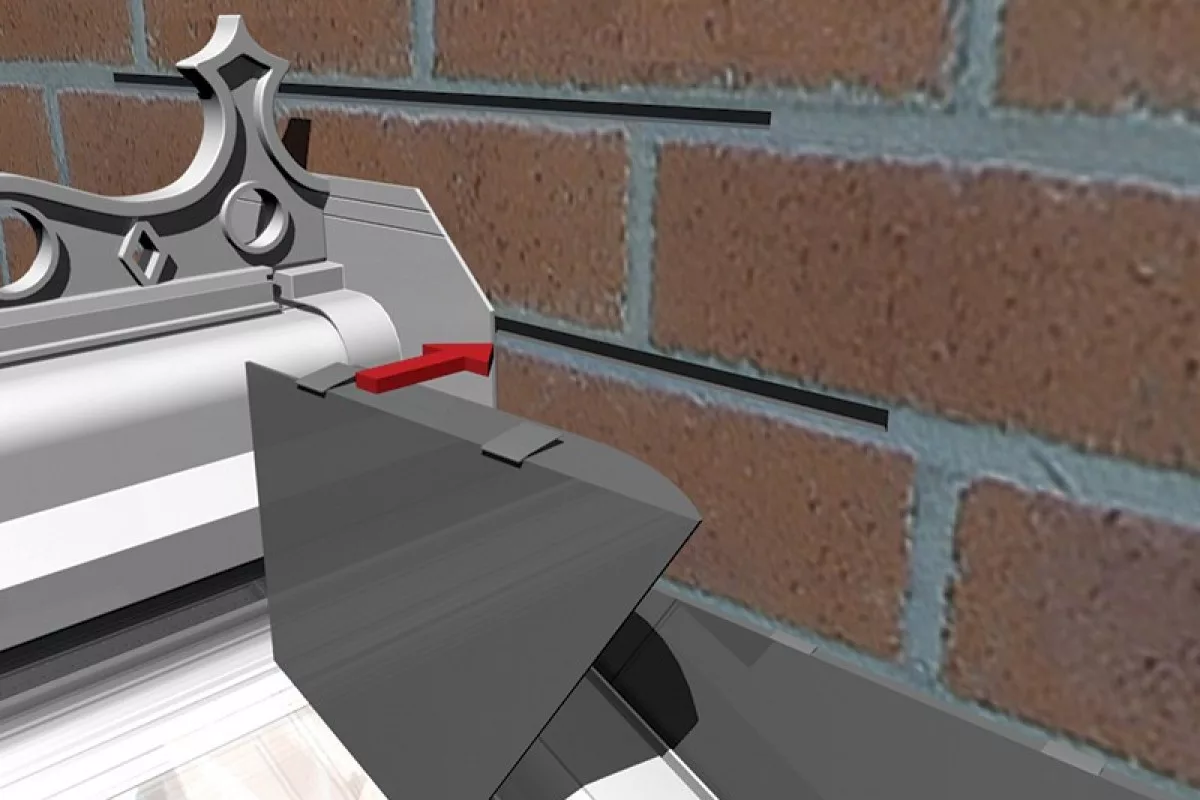 COST-EFFECTIVE
Unique to Ultraframe, the conservaflash is a pre-formed uPVC flashing system that will change the way you install.
The conservaflash can help to dramatically reduce costs whilst lead prices are at an all-time high, saving up to £75 on the installation of a typical 4m x 4m Georgian by using Conservaflash instead of lead.
The conservaflash is specified at the time of ordering a roof and a pre-configured bespoke flashing kit is then delivered with the roof, ensuring there is no wastage.
Not only does the product offer great cost saving benefits, but the innovative design and installation features mean that you can typically save up to an hour on each installation when using conservaflash, compared to traditional lead flashing.
Environmental impact has also been considered by Ultraframe and the product does not pose any risks to the environment.
KEY PRODUCT INFORMATION
The Ultraframe conservaflash is manufactured from uPVC and each kit for the Classic roof comprises:
Extruded soaker that is pre-clipped into the starter bar
Stepped flashings, incorporating weather bars – these exist to suit 5 different pitch ranges
A saddle flashing that fits snugly over the ridge body and interfaces with the ridge flashing trim
Universal horizontal flashing for lean-to's and aprons (for use on duo-pitch roofs and which finally complete the ridge end waterproofing)
Installation could not be simpler – simply chase out the host wall with a grinding wheel, install the Conservaflash from the gutter end towards the ridge, install the pre-formed apron flashing and silicone the joint for a perfect finish.
As you would expect from an Ultraframe product, comprehensive installation details are provided. To view a pdf with further information about this innovative product click here.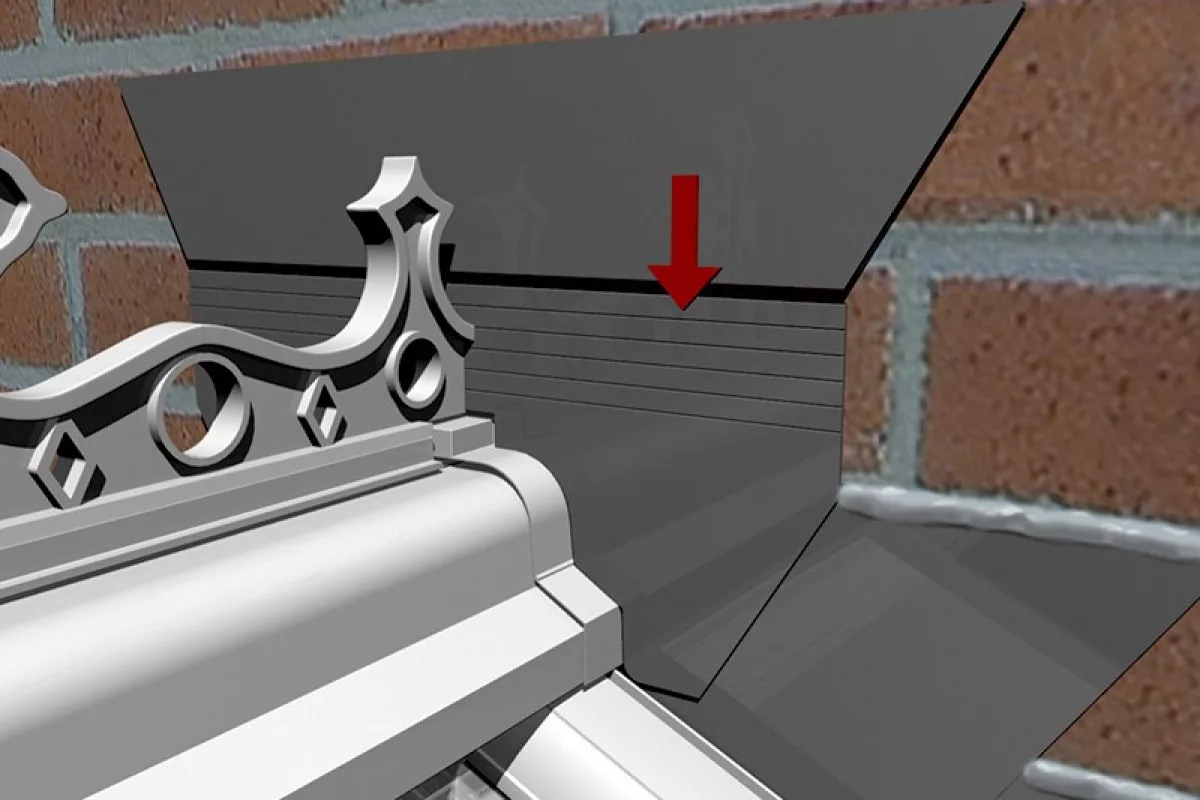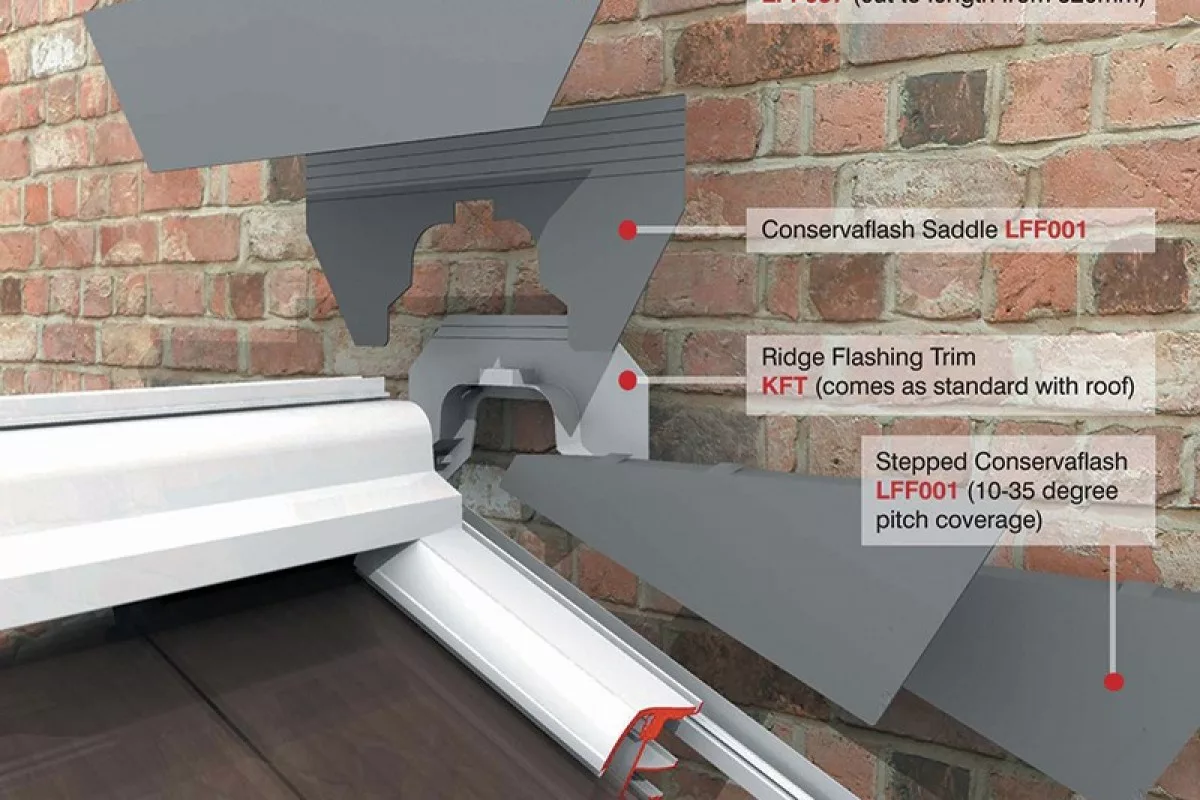 FEATURES OF CONSERVAFLASH
Key features of conservaflash, the pre-formed uPVC conservatory flashing system, unique to Ultraframe:
Save at least an hour on each installation.
An engineered solution – each and every time.
No waste – precise amount required.
Comes with the roof – an integrated solution.
Convenient, pre-packed with no environmental risks.