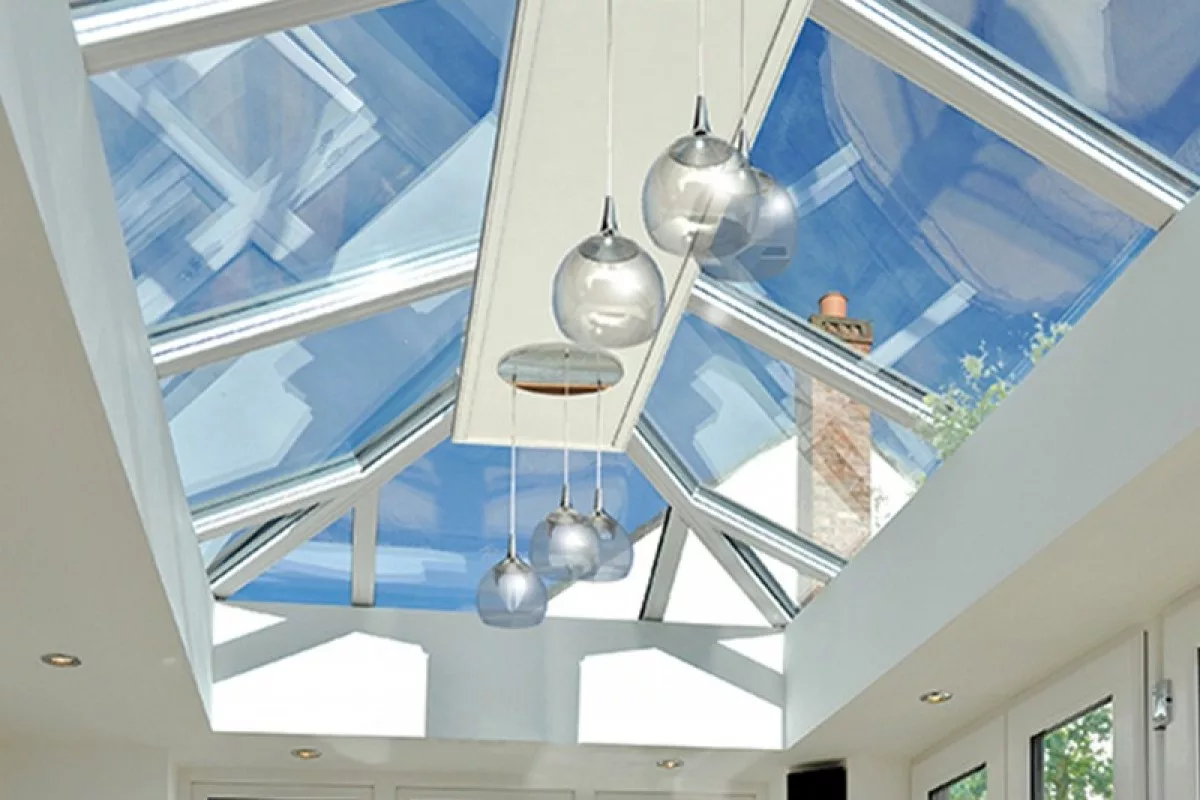 Lighting doesn't just enhance a room; it can redefine the look and feel of the entire interior design. A well lit room helps homeowners do all the things they love, whether it's reading a book or setting the mood for relaxation or a family gathering.
Our central lighting panel adds an insulated electrical housing system to the centre ridge under-cladding of a glazed roof (or where the roof meets the house wall on a lean-to style conservatory or extension). This enables you to install lights in places where you otherwise wouldn't be able to; giving any glazed extension a more 'roomlike' feel.
Furthermore, the central lighting panel addresses one of the main heat loss areas in a glazed extension, helping the room to remain warm and stay more thermally efficient.