THE ORIGINAL AND MOST LOVED GLASS CONSERVATORY ROOF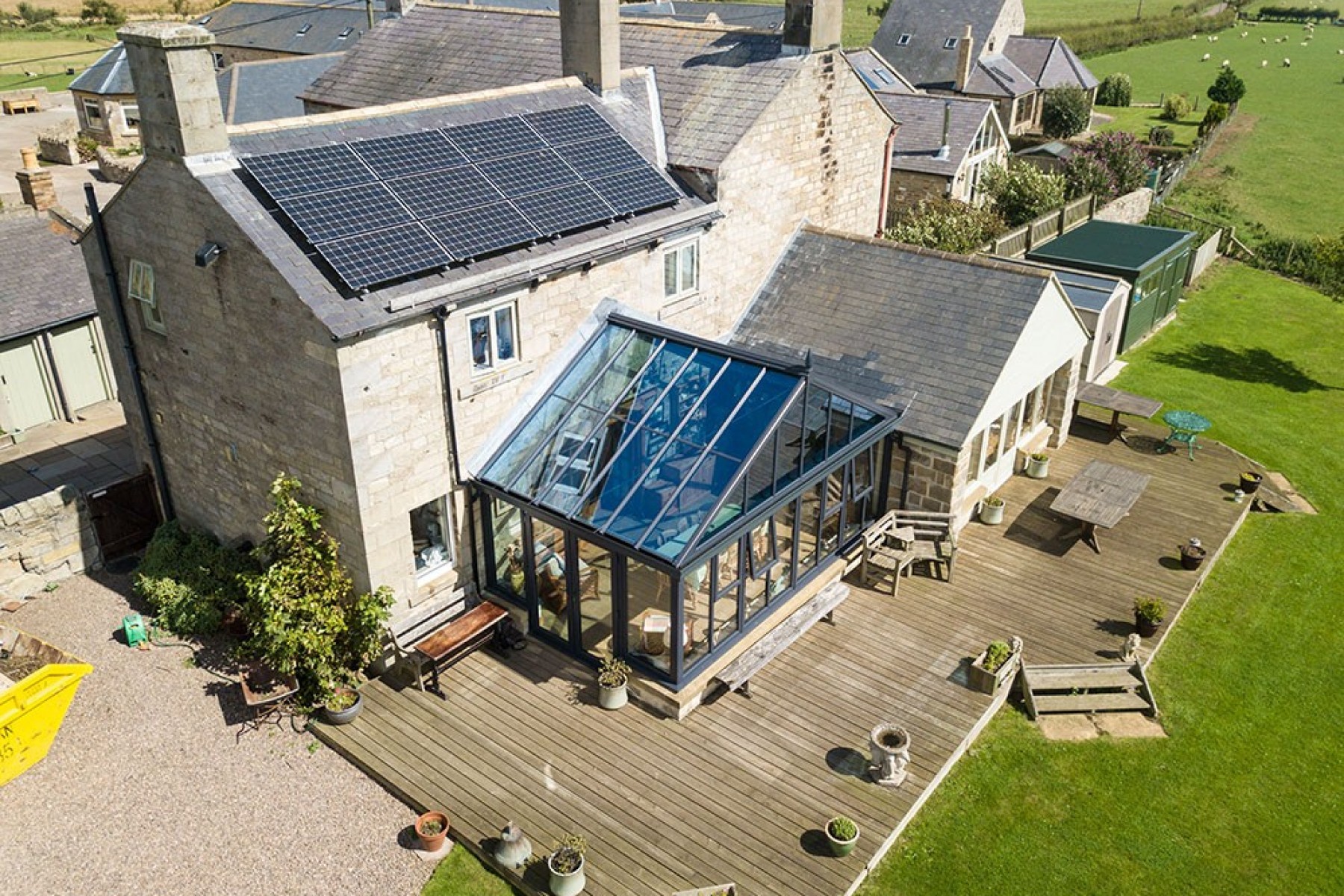 EASIEST
The simplest and most intuitive to fit:
Click-fit speedlocks and top-caps.
Loaded with features for a fast fit, first time, every time.
No cutting or drilling on site.
Comprehensive installation guides and videos.
TRUSTED
The original and most loved glazed roof:
Over 1.5 millions roofs installed.
The first roofing system to be approved by BBA.
Made in Britain for over 35 years.
SAFEST
The only roof engineered to postcode:
NASA satellite data used to precision engineer every roof for Wind AND snow loads.
Wind tested to withstand to hurricane winds up to 130mph.
Super strong eaves beam, ridge, valley and jack rafter.
WEATHER TESTED
Watertight in winds up to 130mph:
Triple layer storm shield at radius end.
Unique top caps and adjustable speedlocks designed to optimise glazing bar compression.
Sturdiest, most durable gaskets and glazing stops.
CUSTOMISABLE
Unbeatable range of design options:
Add shape and elegance externally with a choice of 4 unique cornices.
Create thermally efficient, cosy and stylish rooms with insulated pelmets and columns.
Bespoke colours in painted aluminium or foiled.
Finishings and crestings to suit all tastes and budgets.
VERSATILE
The most configurable roofing system available:
Low pitch eaves beam and variable ridges for pitches from 2.5° to 44°.
Advanced software to instantly validate structural requirements of any large shape and complex designs.
Integrated structural solutions for large spans of bi-folding doors.
Performance Engineering, it's in the detail
1  High strength twin wall chambered top cap offers improved thermal performance and reduced risk of condensation.
2  Barbs on uPVC top cap are retained inside aluminium structure – enhanced security will not lossen on expansion.
3  Optional chambered top cap (choice of 2) resists bowing and twisting.
4  Multi chamber 'wine glass' shape aluminium offers more torsional rigidity and solid, secure jack rafter connections.
5  10mm hidden flipper gasket – adjusts to tolerance in the glazing material.
6  New sculptured square edge undercladding.
7  Security of 2 bolts per position – fixed bolt position resists bar slippage.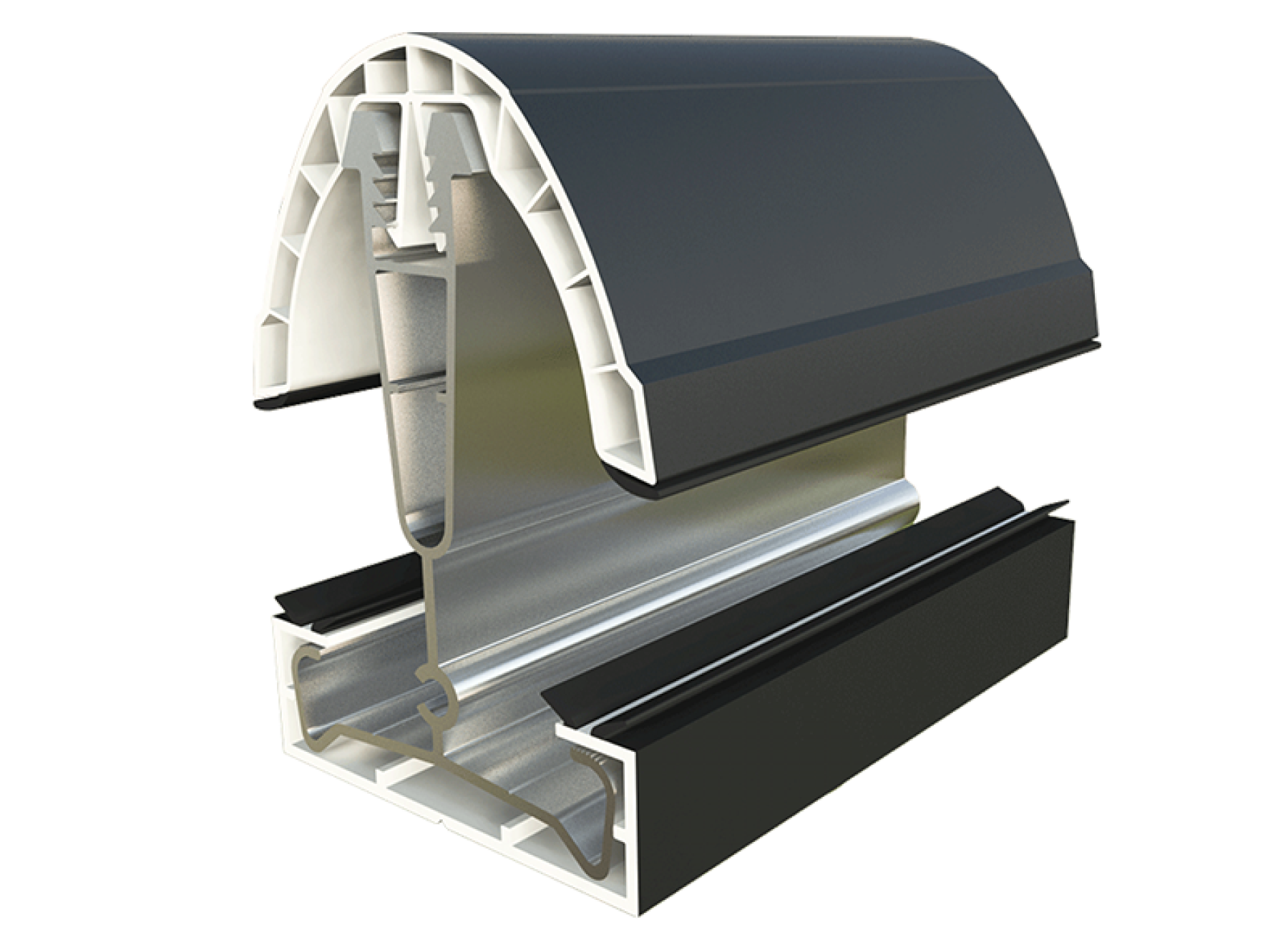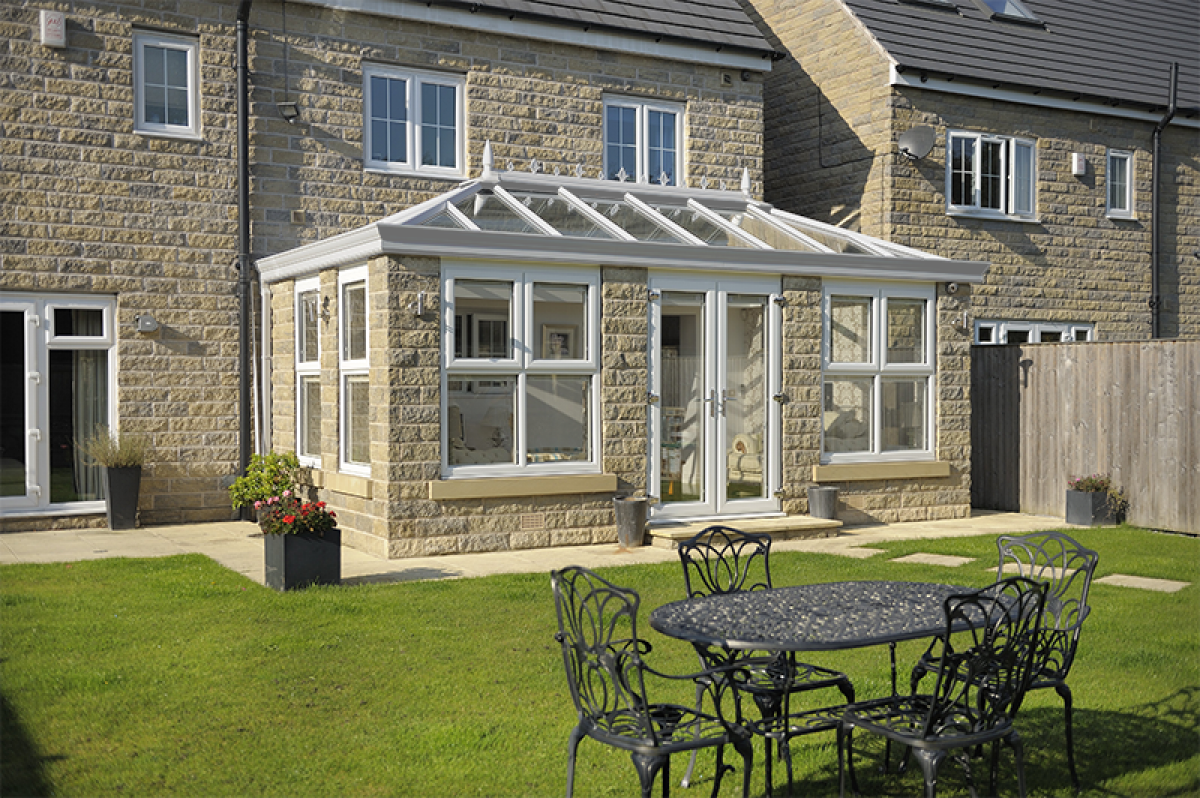 UNRIVALLED CHOICE OF COLOUR
The Ultraframe Classic aluminium roof is available in a wide range of RAL specified, painted colours. Choose a traditional white colour or break the mould with a contemporary grey or black roof.
Virtually any other colour you can imagine can be matched using the RAL colour system.




Bespoke Colours Available On Order.
Strength Warmth & Maximum Light
1  The Classic ridge has a pitch range of 15 to 40 degrees.
2  Speed lock pin points exact location of transom bars delivering consistent fixing points during the on site assembly process to guarantee performance.
3  Right first time fixing of transom bars delivers secure and safe attachment.
4  Weathering Hub offers ultimate protection from wind and rain with no leaks!
5  All glazing bars are perfectly seated on level glazing planes ensuring maximum contact of rubber weather seals onto the glazing and millimetre perfect glazing sizes.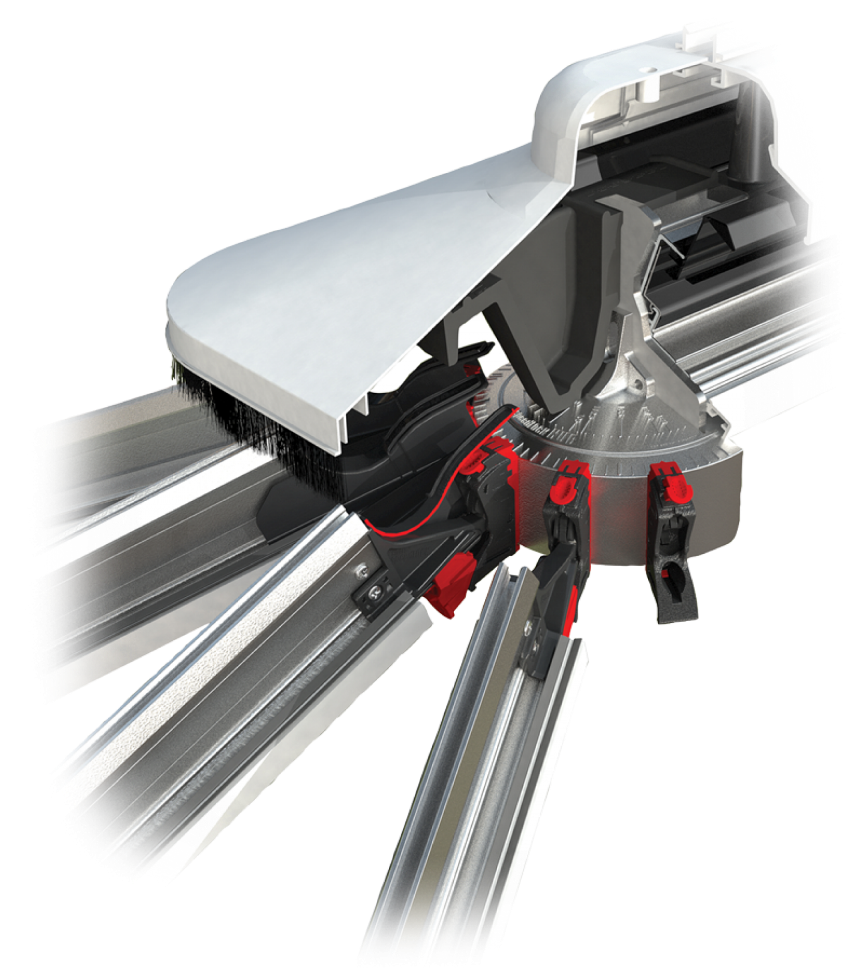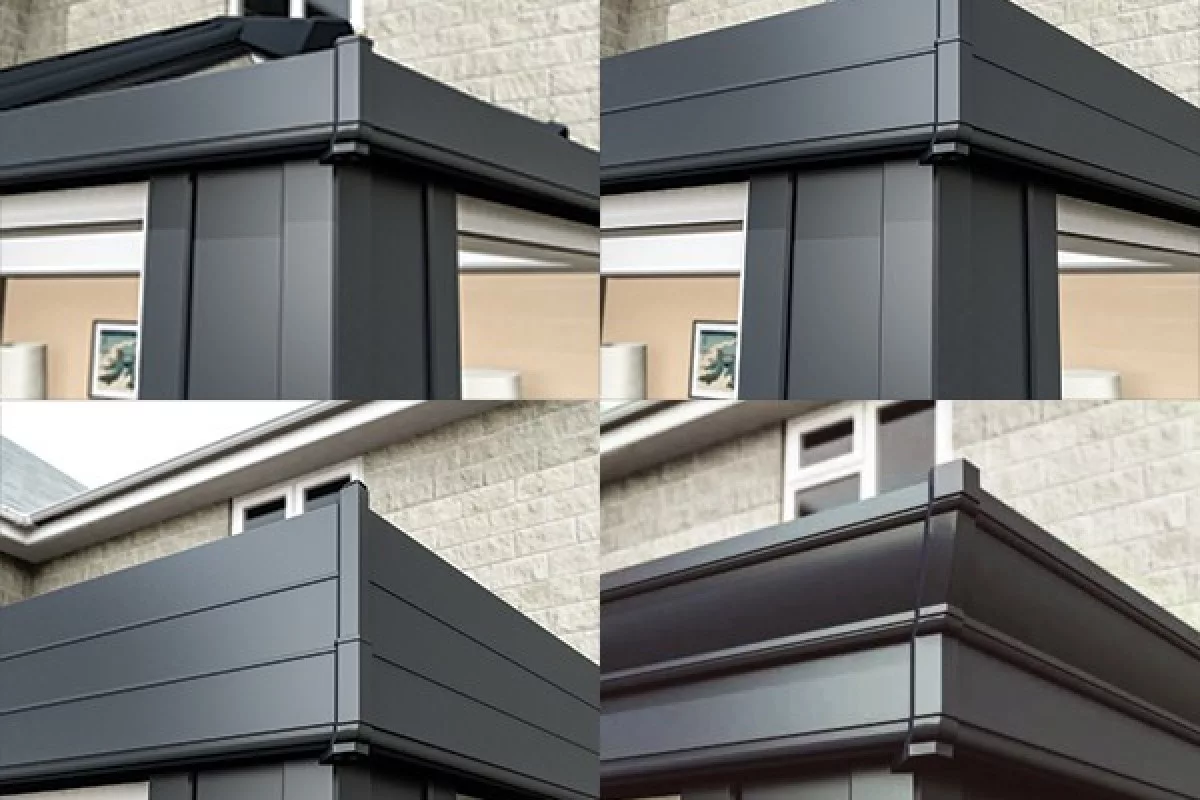 CHOICE OF CORNICES
Our cornices are available in the following styles:
1-tier flat cornice
2-tier flat cornice
3-tier flat cornice
Curved cornice
They are also available in a wide range of colours to match the specifications of your project.
VENTILATION
It is vital to the maintenance of a comfortable environment – ventilation is often overlooked by both consumers and manufacturers, but not Ultraframe, who are still the only conservatory roof brand to offer in built trickle ventilation as standard.
GLAZING SUPPORT
Glazing support clips lock glazing material in position – meaning you'll never return to site for glazing slippage.
TRICKLE VENTILATION SYSTEM IN THE RIDGE
Harness natural upward movement of warm air to carry stale, moist air to the roof apex for venting outside. Covering 300mm² of ventilation per linear metre of ridge, this is standard in all duo pitch (Victorian, Georgian, Gable etc) Classic roofs. A version of this feature is included in the wallplate in lean to designs.
It's vital to the maintenance of a confortable environment – ventilation is often overlooked by both consumers and manufacturers, but not by Ultraframe, who are still the only conservatory roof brand to offer in built trickle ventilation as standard.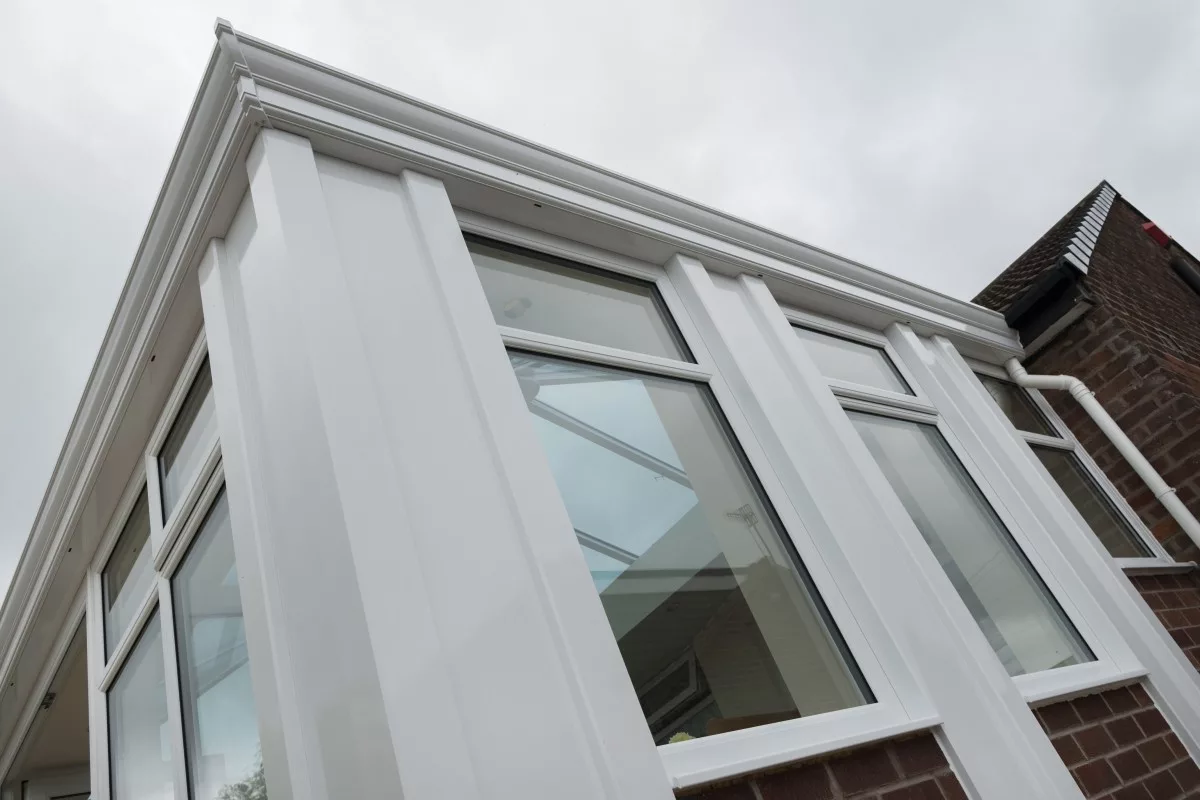 EXTRAS & UPGRADES
A decorative cornice adds shape and style to any roofline, concealing gutters and rafter ends. Best of all there are 4 styles to choose from.
Design the width of the internal pelmet, suiting any new room from 300mm to 1200m. The added insulation in the pelmet will ensure your new orangery or extension is always warm, welcoming, and cosy.
The curved cornice includes a die cast 135° and 90° corner cover as well as straight jointers, which will help fitters achieve a consistent fit and finish at critical junctions. 1, 2 & 3 tier Cornice ONLY 90° corners and straight jointers available.
INSULATED INTERNAL PELMET
The insulated internal pelmet uses the well proven Ultraframe classic glazed roof at its heart and then adds an engineered framing system internally, which is plastered to give a perimeter ceiling all the way round. This creates something that is neither conservatory nor extension.
It combines all the benefits of the former in terms of light and then fuses this with the solidity and feel of an extension. This effect can be played up or down depending on whether glazed walls or masonry walls are specified. All of this can be achieved at a price point not dissimilar to that of a standard conservatory.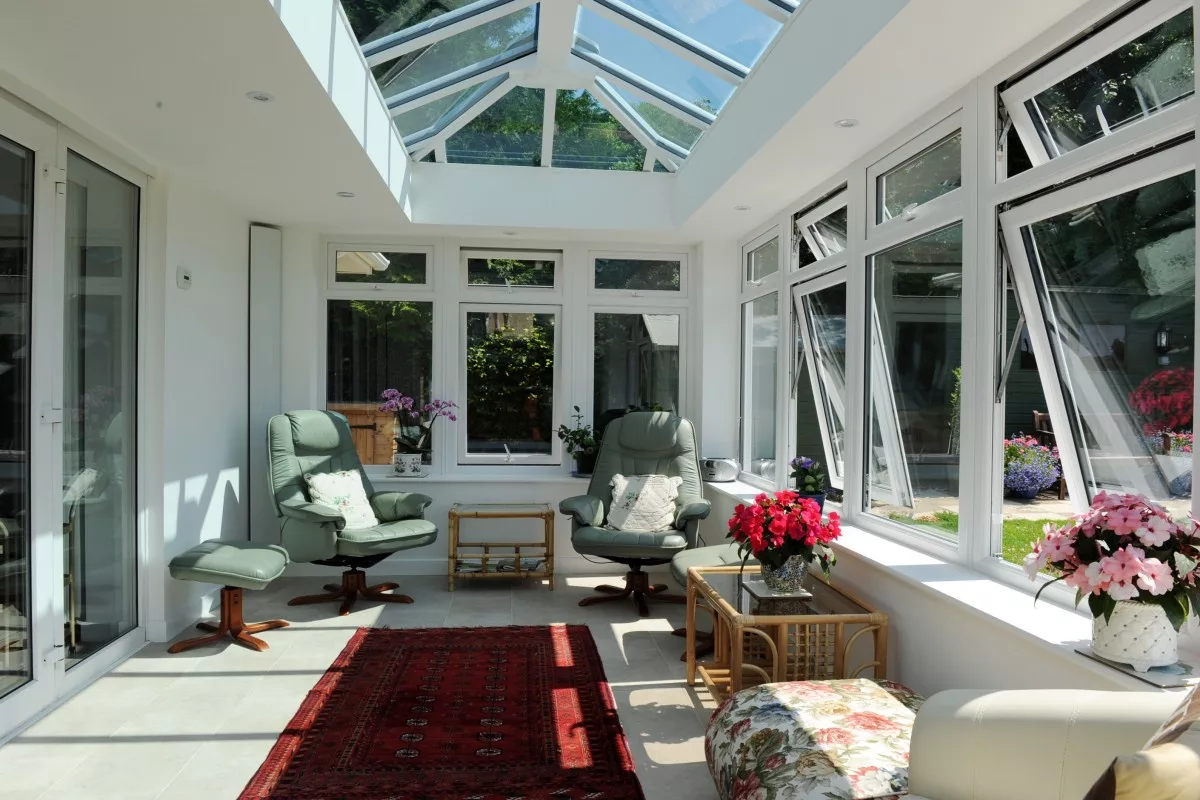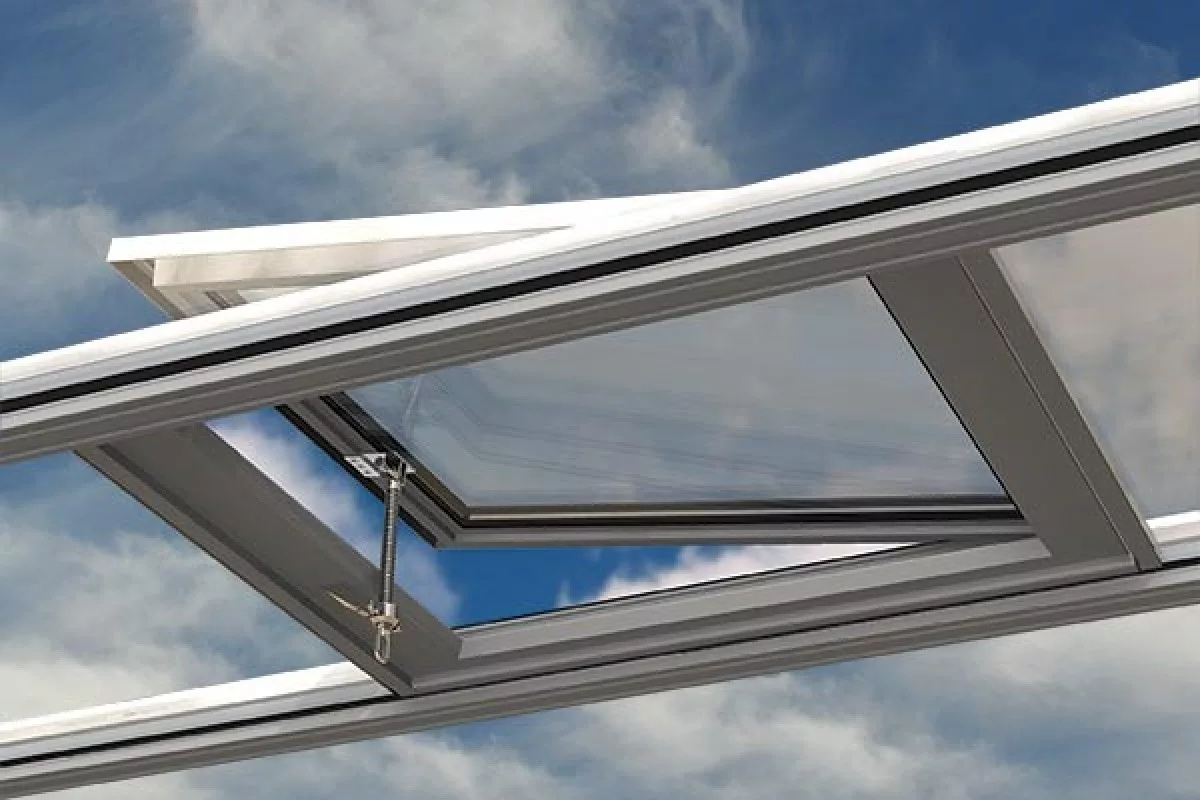 OPENING ROOF VENTS
Roof vents can be specified with a pole operated screw jack mechanism or you can opt for a full climate control package of ram sensor and thermostat.
Request A FREE Quote!
To request your free, no obligation quote: