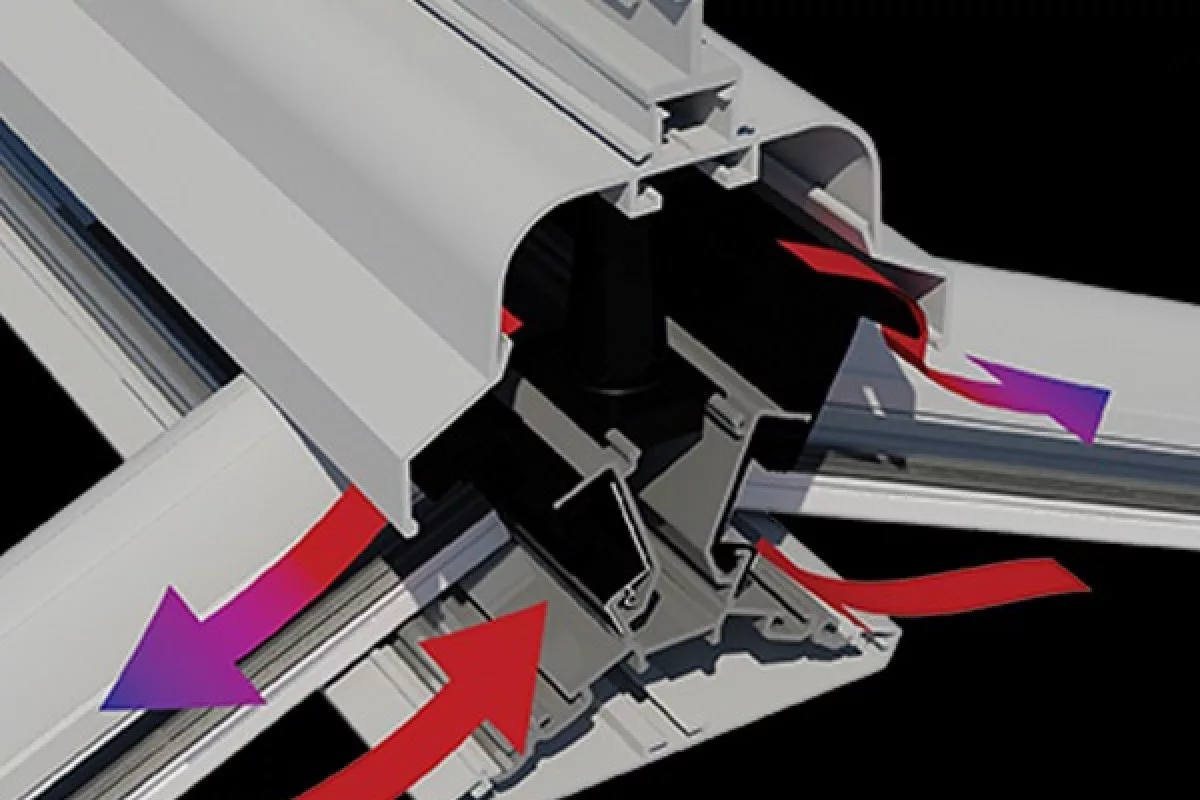 TRICKLE VENTILATION
Incorporated into every roofing system is the high security patented trickle ventilation system, allowing a constant flow of air. A steady flow of air is essential in any conservatory to minimise condensation and reduce heat gain in those summer months. In addition, a selection of fans and roof vents are available, manually or electronically opened.
EAVESFLOW
Introducing ventilation as low down as possible is desirable to create a cross-flow of air. The Eavesflow Unit is ideal when the design features a multi-eaves beam, providing cross-flow ventilation and aiding the natural convection currents by which air circulates in a conservatory.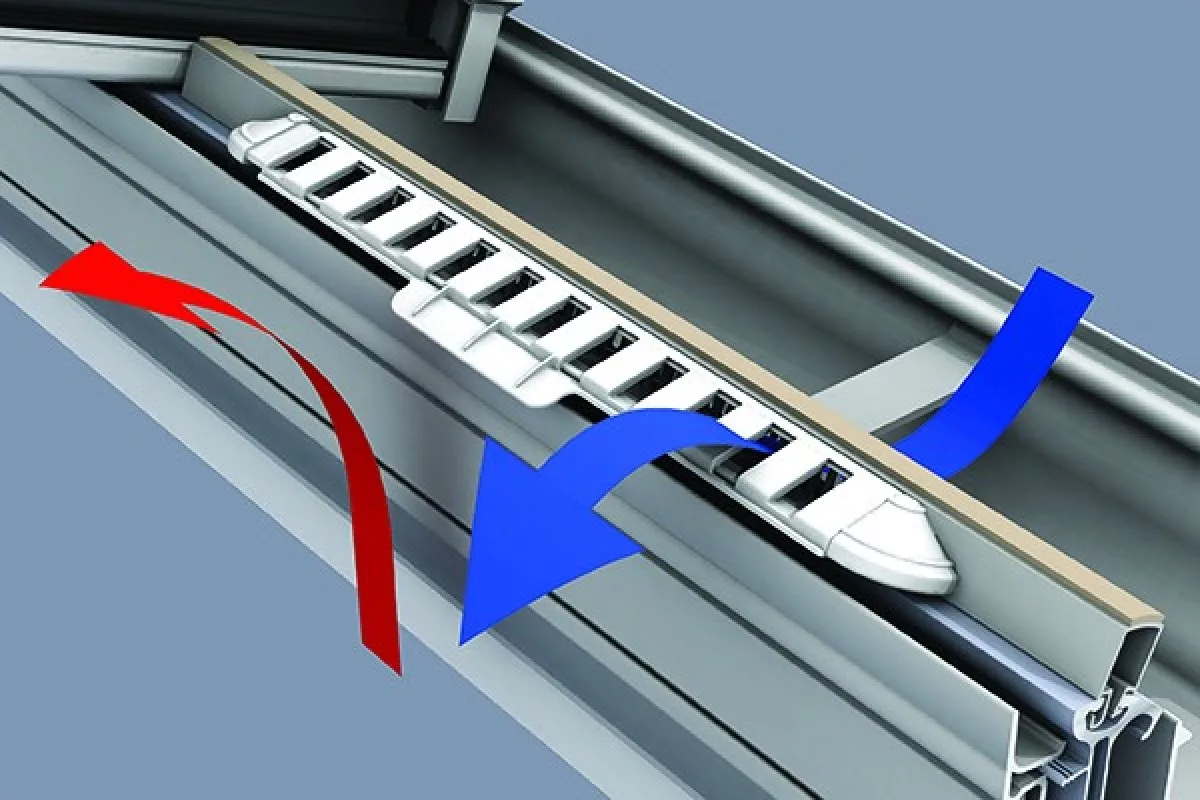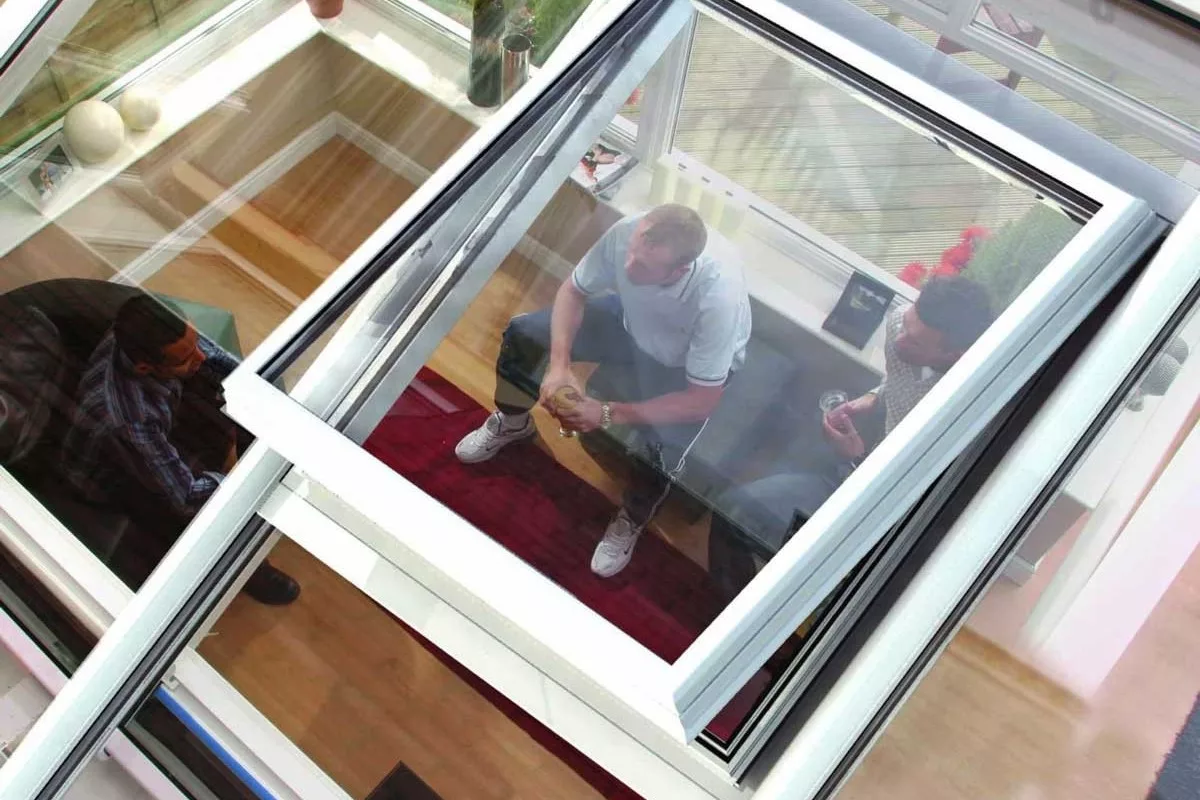 ROOF VENTS
Ultraframe roof vents are bespoke to fit perfectly into the slope of your roof and match the design of your conservatory. Most feature the manual brass worm opening mechanism with a long handled opening pole, but there is also an electrical mechanism. For the ultimate in luxury, we can add a thermostat and rain sensor for automatic, weather-sensitive opening and closing.