On pre-fabricated roofs they are specified by Ultraframe when needed and therefore must be installed.
Tie bars, although a structural component, have been designed to be as attractive as possible and feature a decorative rose.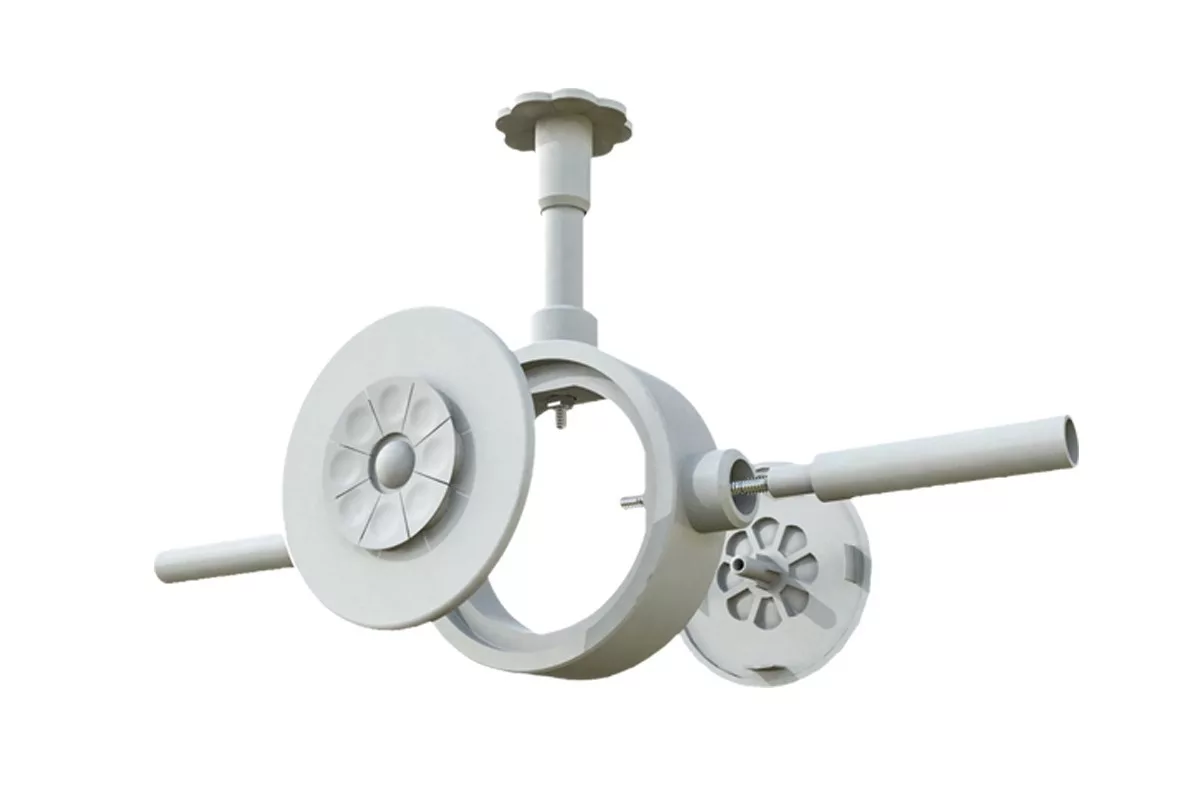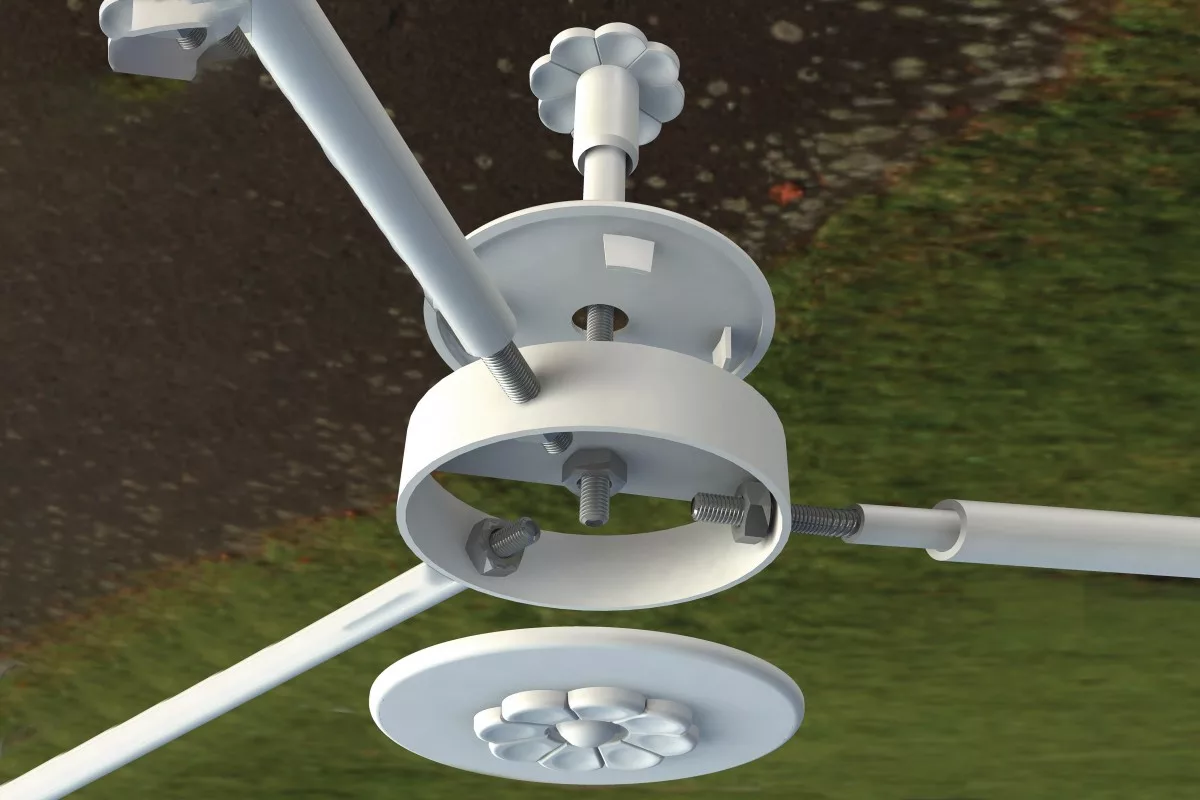 OPTIONS AVAILABLE
Three-way, five-way and special units are available in white, brown and chrome.
TIE BAR REPLACEMENT KIT (TBRK)
The Tie Bar Replacement Kit (TBRK) is the UK's only effective solution to traditional tie bars. Tie bars have been an essential part of a conservatory installation since Victorian times and conservatory designers and installers are well versed in their fitment and fine-tuning.
The TBRK features new state-of-the-art technology. To replace a tie bar* (some larger conservatory designs feature more than one tie bar – TBRK can only ever replace one) five special product measures are additionally specified by
Ultraframe at the time of ordering.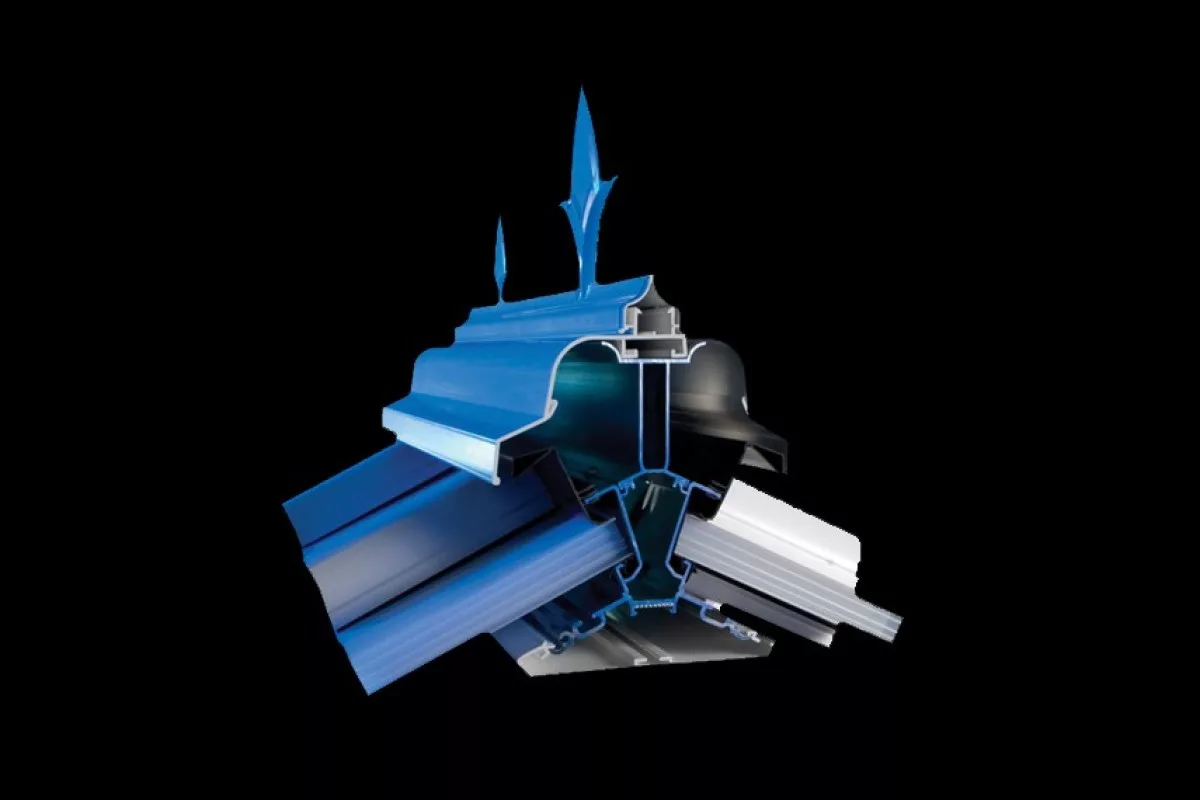 HOW DOES THE TIE BAR REPLACEMENT KIT WORK?
An aluminium bolster beam extends along the entire length of the ridge and acts as one with the existing aluminium ridge body to virtually eliminate deflection. Cast aluminium 'end stop' on the eaves beam featuring integral slots for two anchor bolts to hold the conservatory to the host wall even more securely.This short piece of reinforcement in each starter bar ensures that three anchor bolts are drilled into the host wall, when the reinforcement prevents the aluminium bar being crushed under excessive torque. It also ensures that additional reinforcement is offered where the bar intersects the eaves beam. A Ridge Compression Plate; sits at the end of the aluminium ridge body where it joins the house wall – this distributes compression forces across the host wall and allows installers to assemble and suspend the starter bars prior to attaching the main ridge body. An additional cleat is inserted in the eaves beam corners (making two cleats in total) whilst this is backed up by a further butterfly cleat (illustrated).