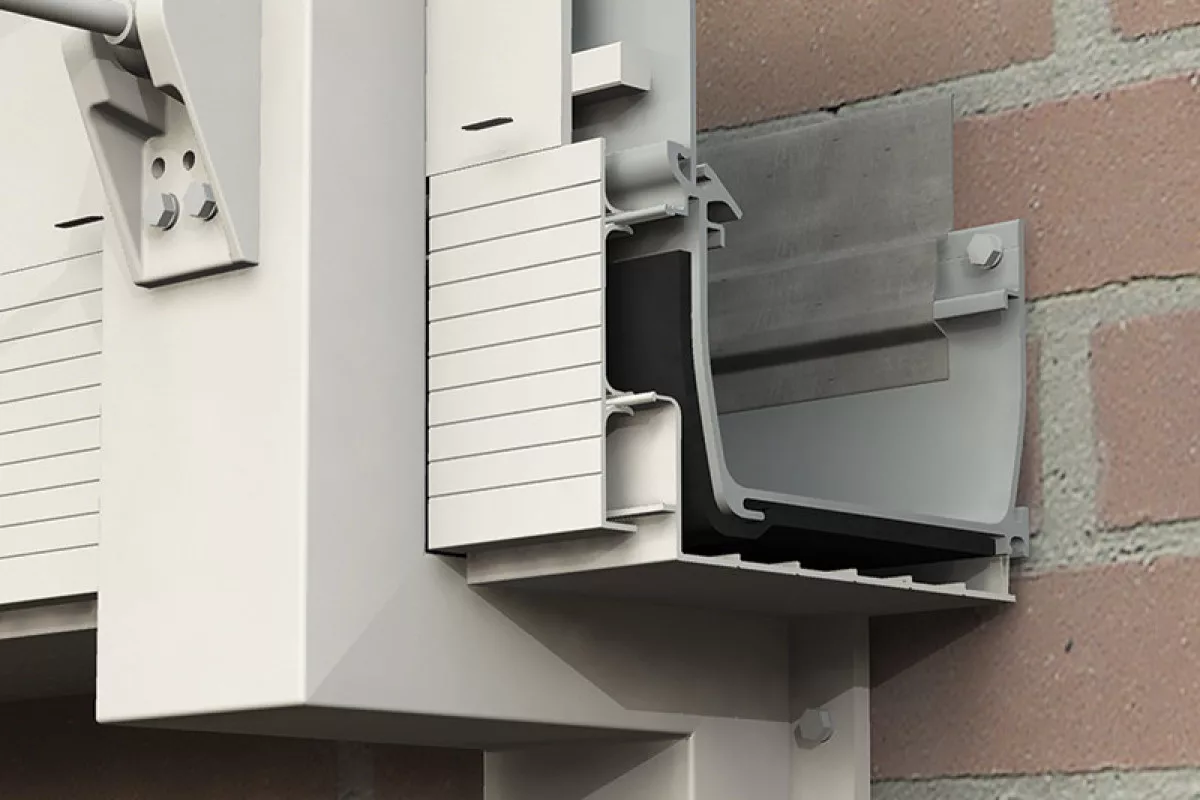 SUPPORT SPECIFICATION
The latter option is used when the design is particularly bespoke, with Ultraframe using every ounce of its design and fabrication expertise.
It is vital when box gutters are specified that – even at sales stage – the issue of providing adequate support is considered. Attachment to timber fascias alone is NOT sufficient and brick piers, gallows brackets, and other hangers must be considered.
Box Gutters MUST be supported at no more than 2.25m centres. All of Ultraframe's box gutters are insulated to minimise condensation risk. Where box gutters are jointed, they are sleeved and bolted.
Injection moulded adapters are used to ensure seamless and watertight jointing between the Classic uPVC gutter and the aluminium box gutter. Each adapter comes complete with its own dry jointing gasket and measured 'shot' of Gutterbond proprietary sealant to ensure rapid completion even in the inclement weather typically found in the U.K.
When a conservatory roof slopes backwards towards the host wall a box gutter is required. Ultraframe offers a choice of three main options:
165mm standard
265mm standard
Custom design