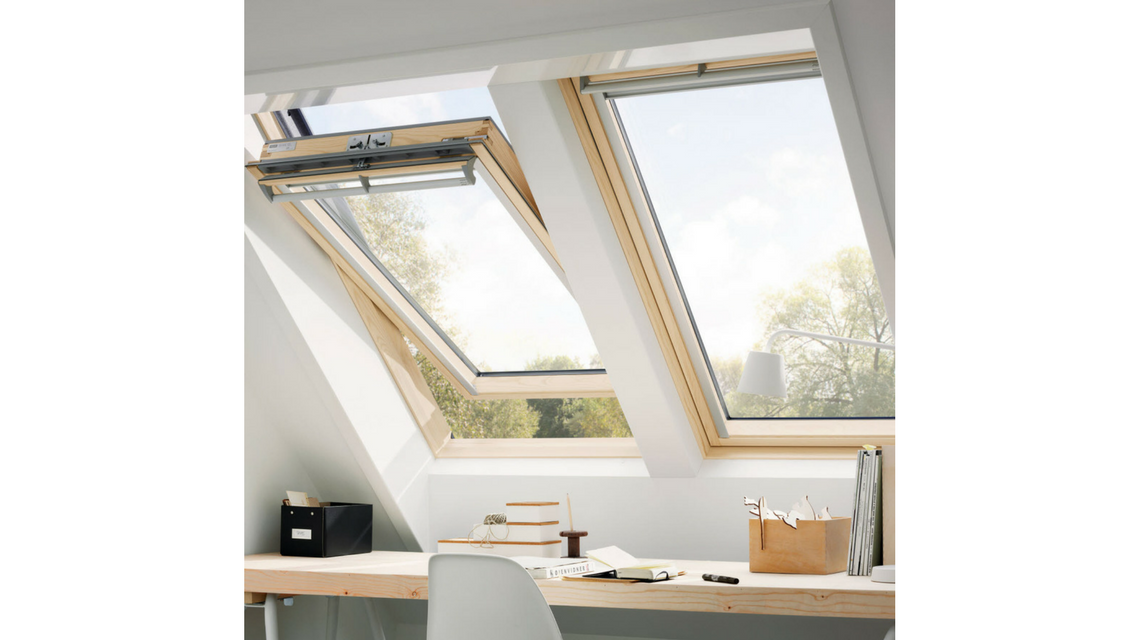 Roof windows are a wonderful means of getting more natural light into your home. This will make your space feel clean, airy and bright. If you don't have a flat roof for a roof lantern or flat rooflight, fitting a roof window is your ideal solution. Perfect for loft conversions and lean-to extensions, pitched roof windows are a versatile option suitable for most homes.
Pitched roof windows are very common across the UK, as they offer a simple yet stylish way of adding more light to an attic space or any room with a slanted ceiling. Energy efficient and easy to open, we supply Dakea roof windows due to their long guarantee (up to 20 years), quick installation and flexibility.
Our roof windows can be installed on a very wide range of roof pitches, from 15 to 90 degree angles. There are also in-built ventilation measures and energy efficiency is paramount in our windows' design.
Ask us anything about the build of our roof windows — from how the waterproof flashing works, to expected installation times, all the way through to what colours and styles we can provide. We are confident we supply the best roof windows on the market today.