Stratus Roof Lantern
Every element of the stratus lantern has been designed to be exceptional. From the low profile 20 degree pitch that allows us to use purpose designed capping that keep sightlines to a minimum and your view of the sky maximised – to the discrete black finish of our perimeter beam that ensures if you view the lantern from above all you'll see is glass and a discreet shadow line.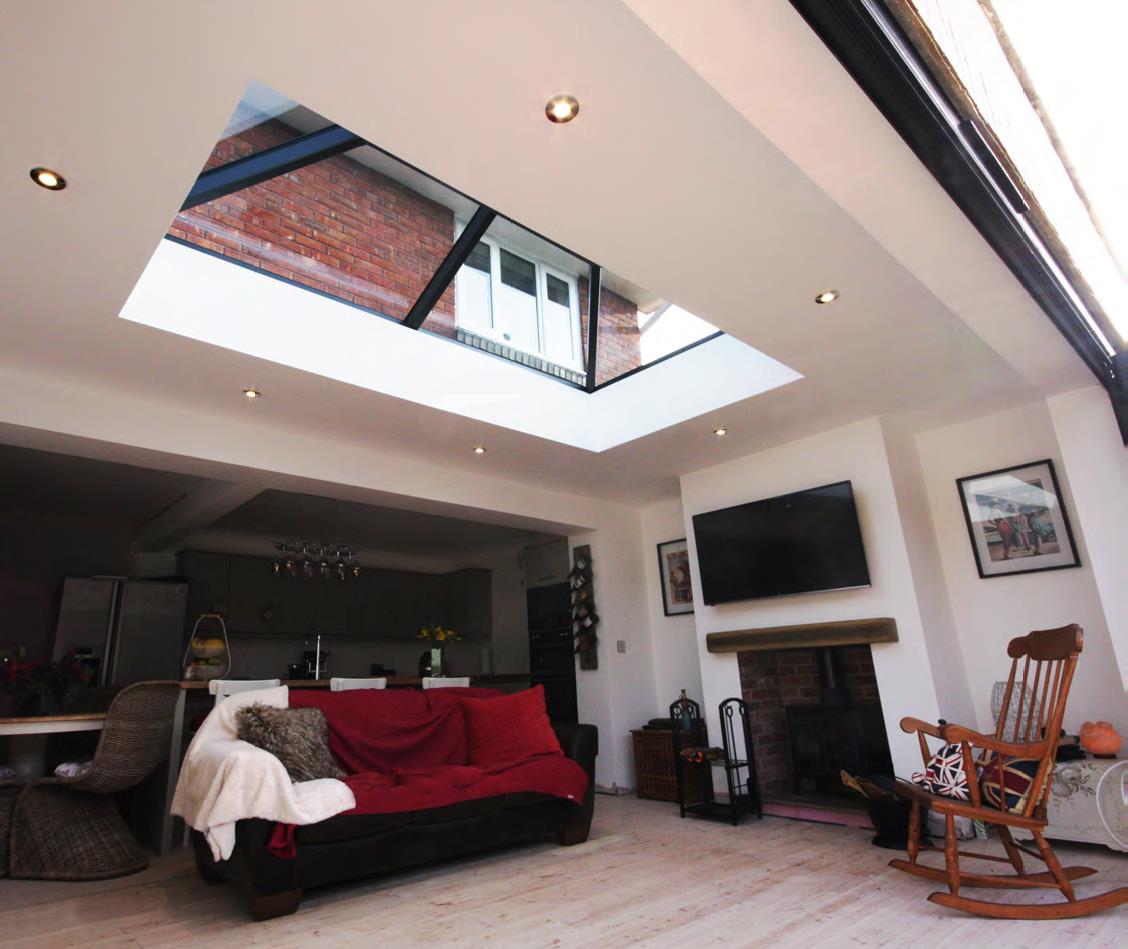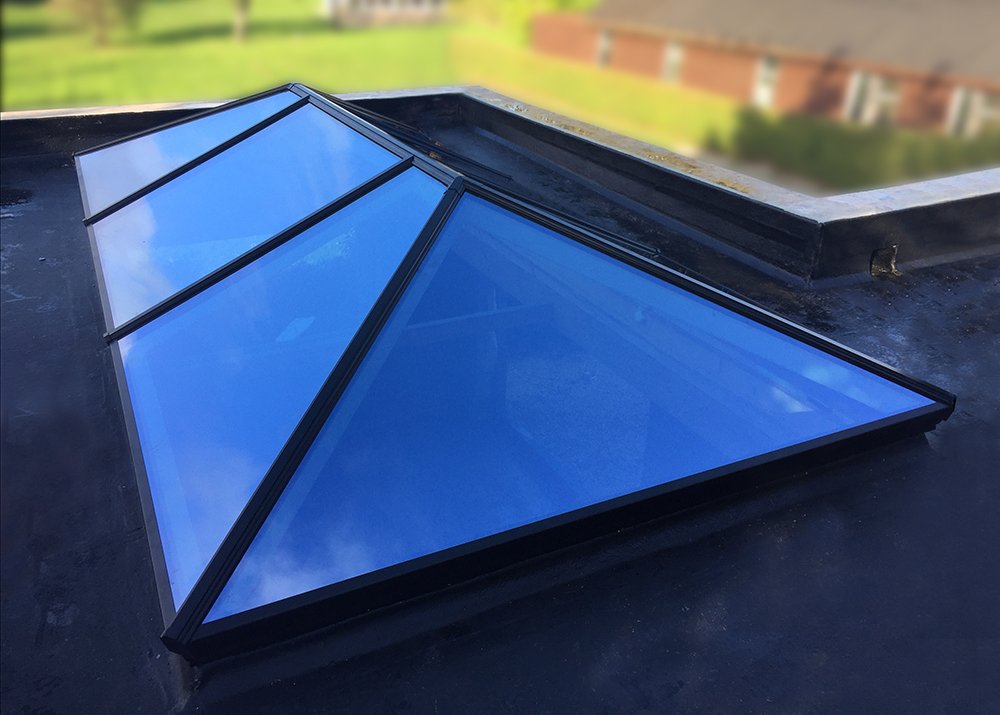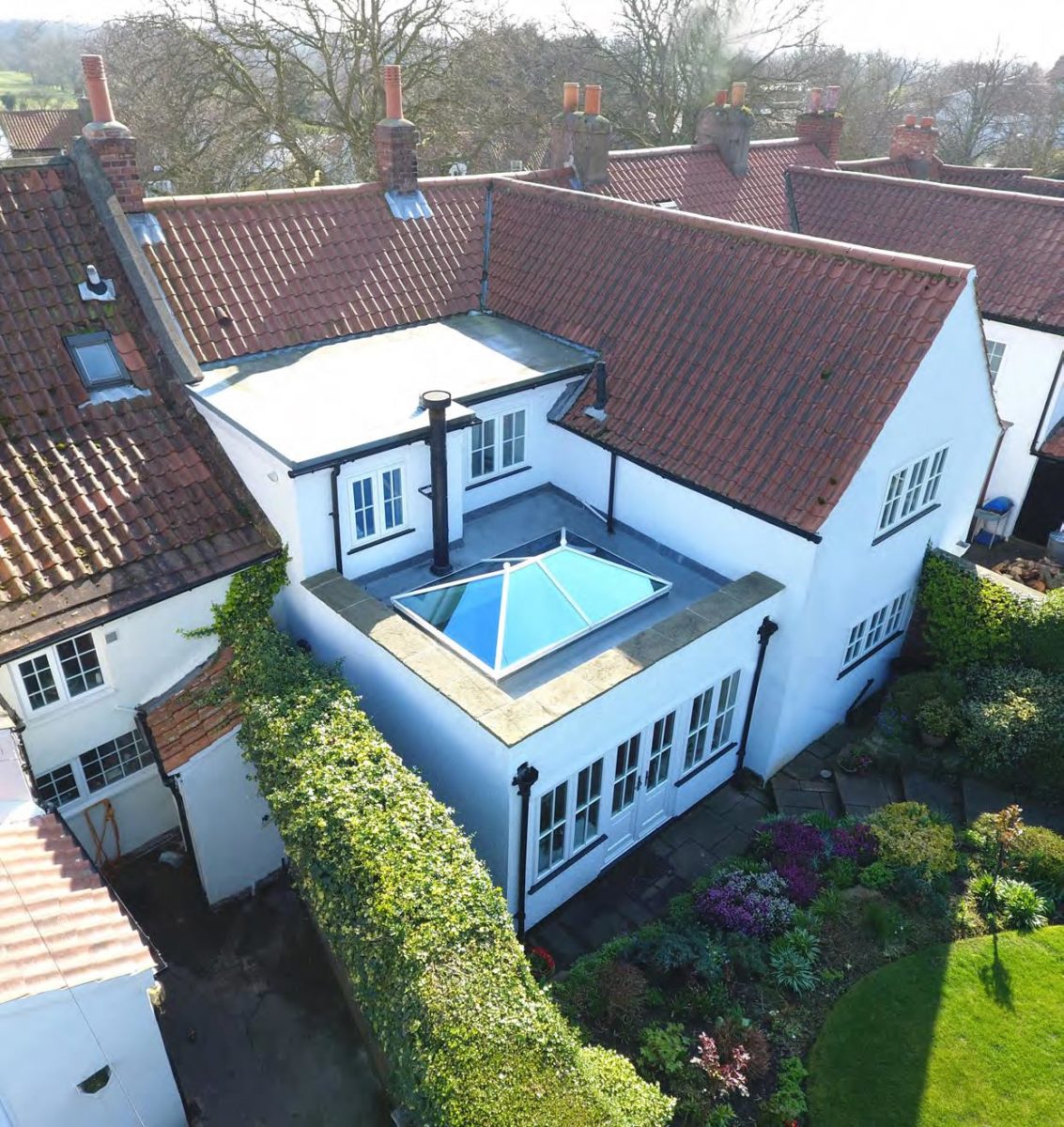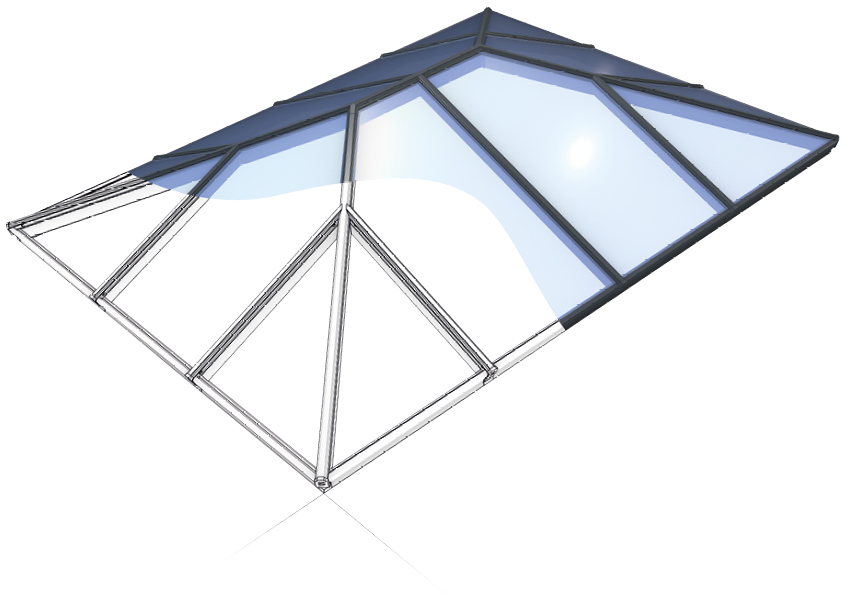 Frame Colours
Our standard colours are Gloss White, Anthracite Grey and Black. These can be chosen in any combination of inner and outer.
External: White – Internal: White
External: Anthracite Grey – Internal: Anthracite Grey

*Bespoke colours are subject to an additional charge and extended lead time.
Glazing Options – Glass
Ambi Blue
Ambi SunShade Blue
Ambi Aqua
Ambi Ultra
Ambi Neutral
Ambi Bronze
Ambi Satin Privacy
Ambi Clear
We offer the above options with U-Value* 1.2 or 1.0.
To find out more  about our glass options and specifications click here.
*U-Value: A measure of air-to-air heat transmission (loss or gain) due to thermal conductance, and the difference in indoor and outdoor temperatures. As the U-Value decreases, so does the amount of heat that is transferred through the glazing material. The lower the U-Value, the more restrictive the fenestration product is to heat transfer (Reciprocal of the R-Value). This is a critical function in that it makes it possible to strike an optimum balance between economy and ecology. The lower the U-Value, the more efficient the insulation.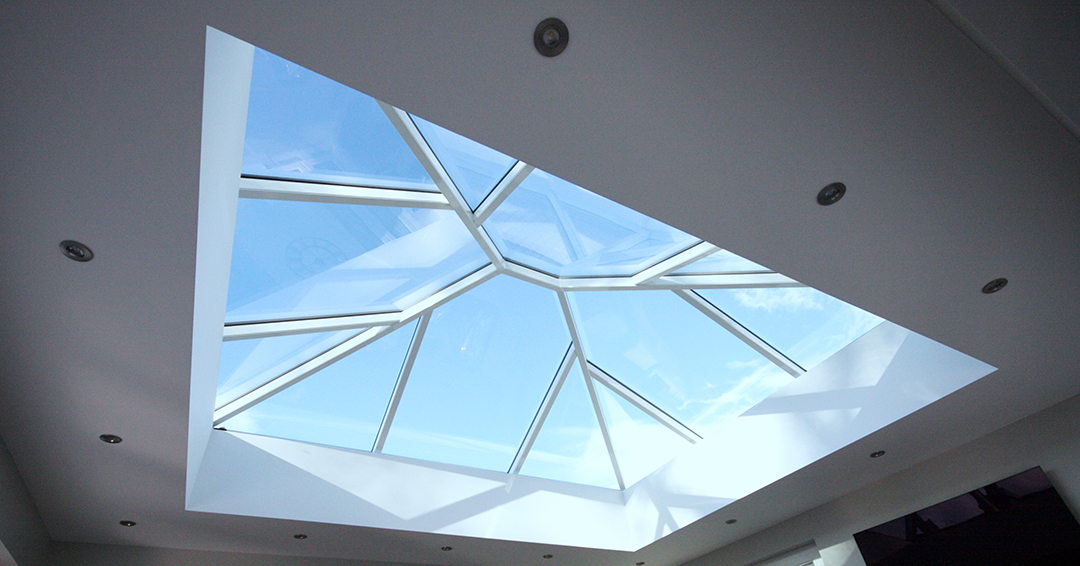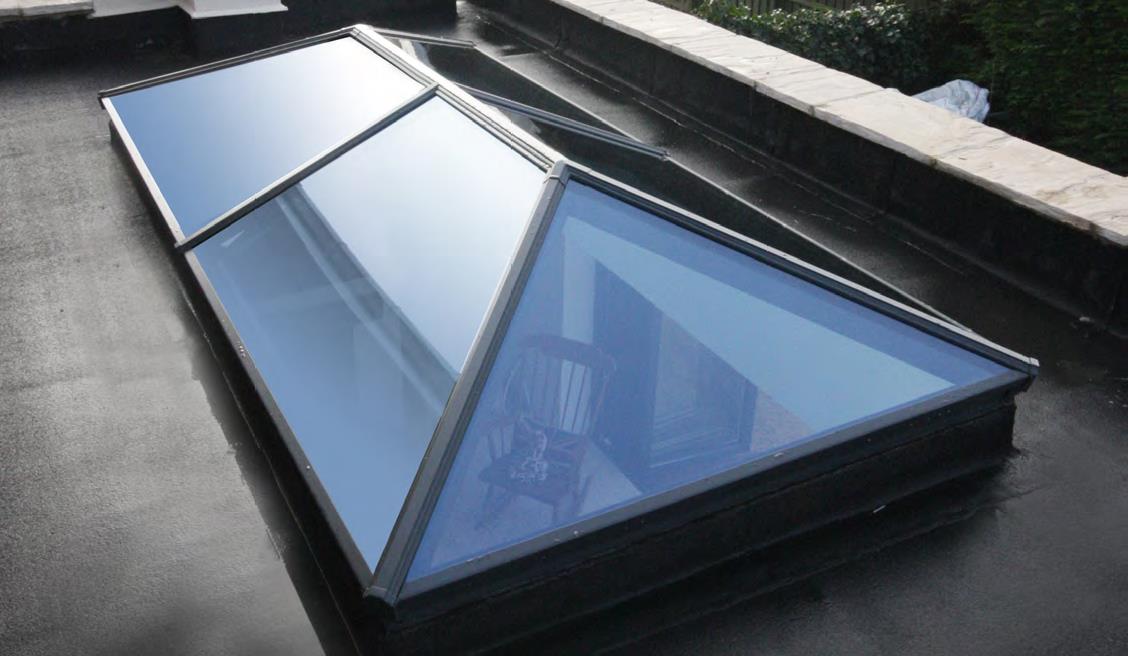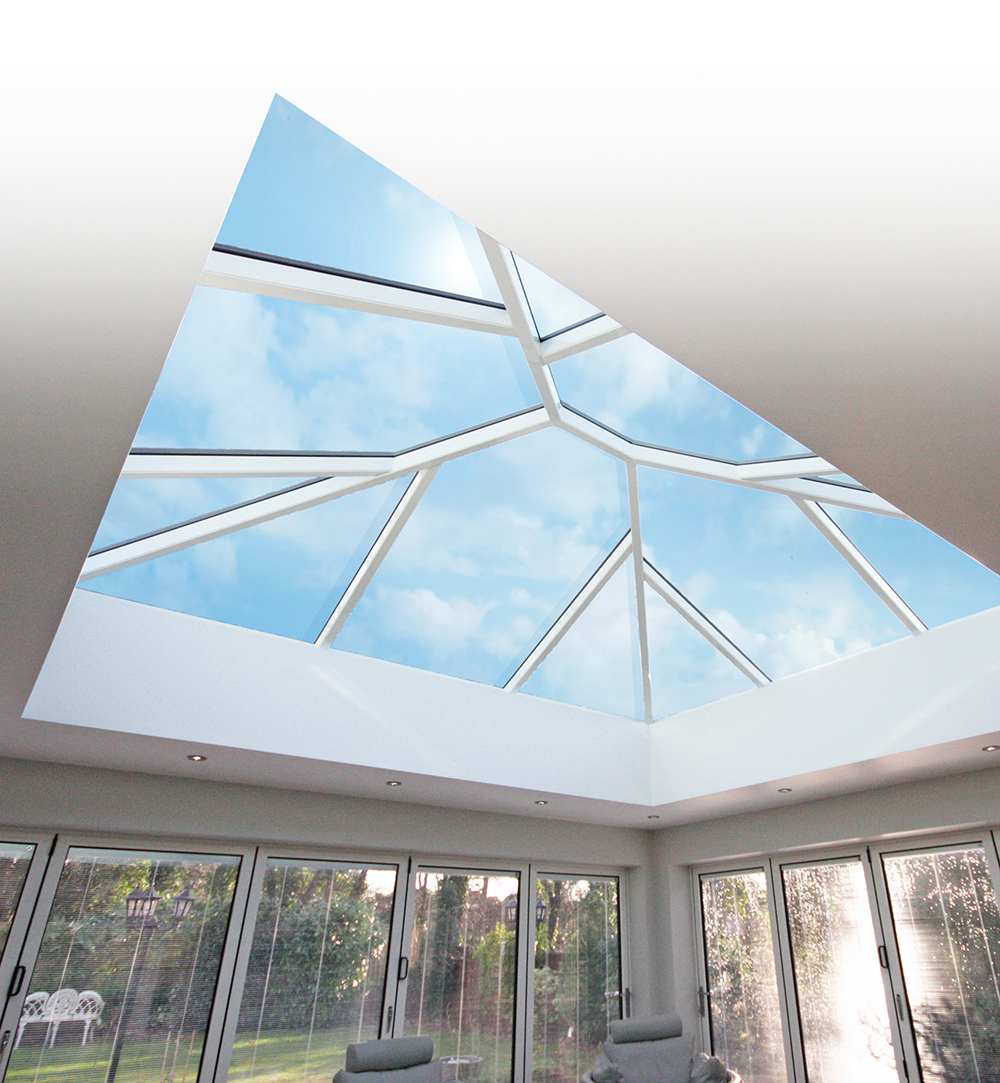 Thermal Break Technology
Thermal break technology ensures the stratus is warm in the winter and cool in the summer. Every element of the lantern has an ultra-low conductive element that separates the inner and outer aluminium skin, helping keep heat transfer down, and your heating bills low.
Polyamide nylon, glass composite thermal breaks are 533 times more thermally efficient than aluminium!
Up tp 65% more thermally efficient than conventional aluminum roof systems.
Aluminium Roof Lantern – Installation Video
Request A FREE Quote!
To request your free, no obligation quote: