Guardian Warm Roof
The Guardian Warm Roof is a revolutionary step forward in home improvement. Unsurprisingly then, there are many compelling reasons to choose the Guardian Warm Roof System.
A key aspect is the impressive thermal qualities: The Guardian insulated Roof transforms the conservatory into an ambient, much needed space that can be used daily, ALL year round: nice and cool in the hot summer months and cosy and warm throughout the harsh winter thus making the Guardian solid roof a serious contender for market leader.
Then there's the appearance: unquestionably, no other solid roof system comes close to matching the aesthetics of the Guardian Roof System. Add to this the straightforward installation process and it's easy to see why the Guardian Warm Roof System is so popular both with tradesmen and homeowners alike. The Guardian Roof is perfect for either replacing an existing roof or installing a roof on a new build project. Constructed from patented innovative profiles and tested to the highest UK standards, the Guardian Roof has become the benchmark for conservatory roofs.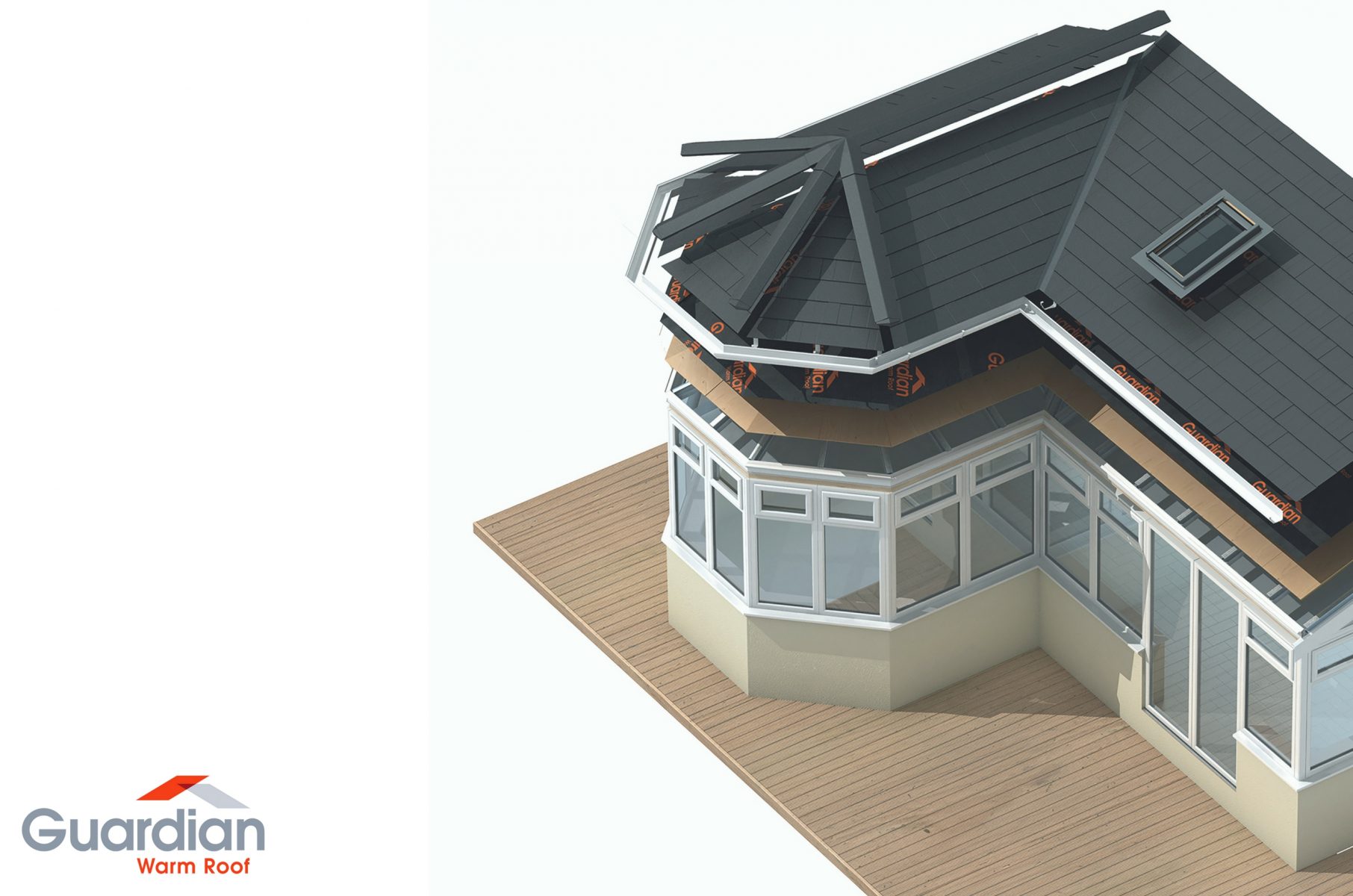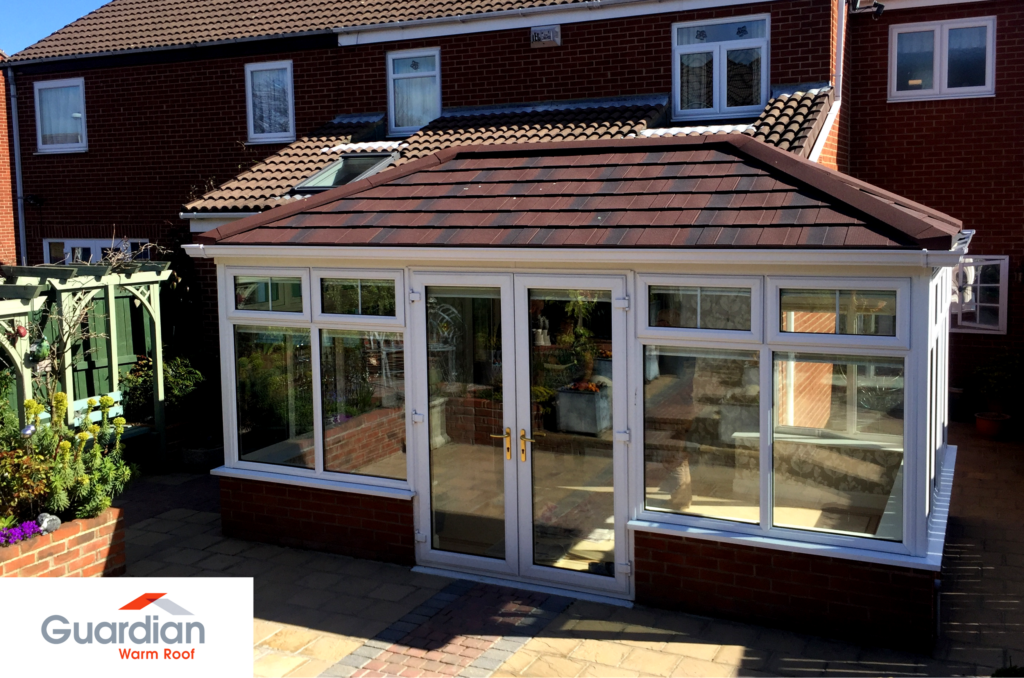 Replacing the Conservatory Roof
For many people it's the same issue, they love their conservatory but it's either too hot, too cold or too noisy. Most of the issues are down to one element, the roof. So by replacing the glass or polycarbonate roof with a stylish Guardian™ tiled roof you don't just improve the appearance, you now have a fully insulated soundproofed roof that is exactly what you always wanted. Nice and airey inside, substantial and impressive on the outside.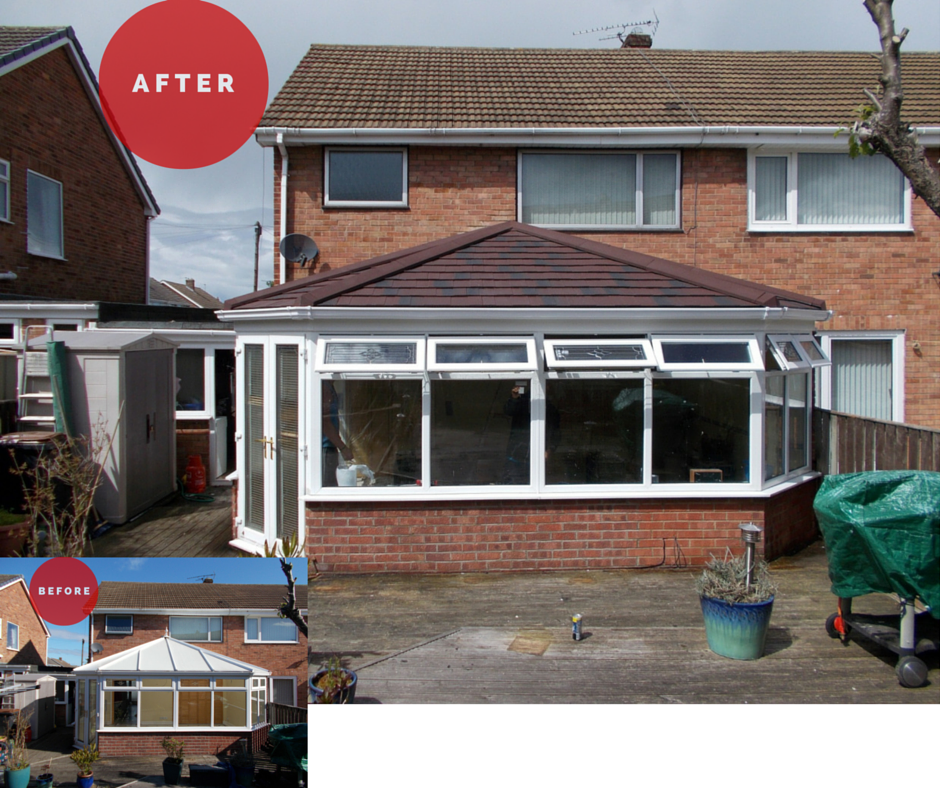 Homeowner Solutions
If you already have a conservatory, you'll know how the outside temperature and weather conditions can effect the overall comfort and usability of your room. The most common remark we hear is that "my conservatory is too hot during the summer and far too cold in winter" and that's usually followed by "can you please give me us a solution?" Well, you'll be pleased to know that The Guardian Warm Roof is the perfect partner for your conservatory, here's why…
The solid roof will help you to maintain a consistent interior temperature

Your room will be quiet and comfortable all year round

Your new room can now be fully integrated into your ground floor living area

It will give you the extra space you always wanted.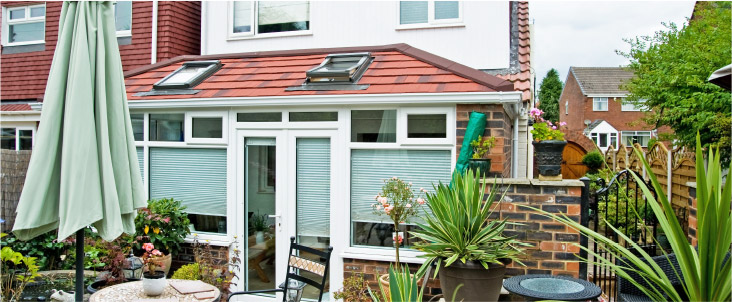 Why choose the Guardian Warm Roof
Apart from being the UK's market leader for tiled conservatory roofs, the Guardian roof comes with a whole range of benefits and options to choose from to create the perfect living space.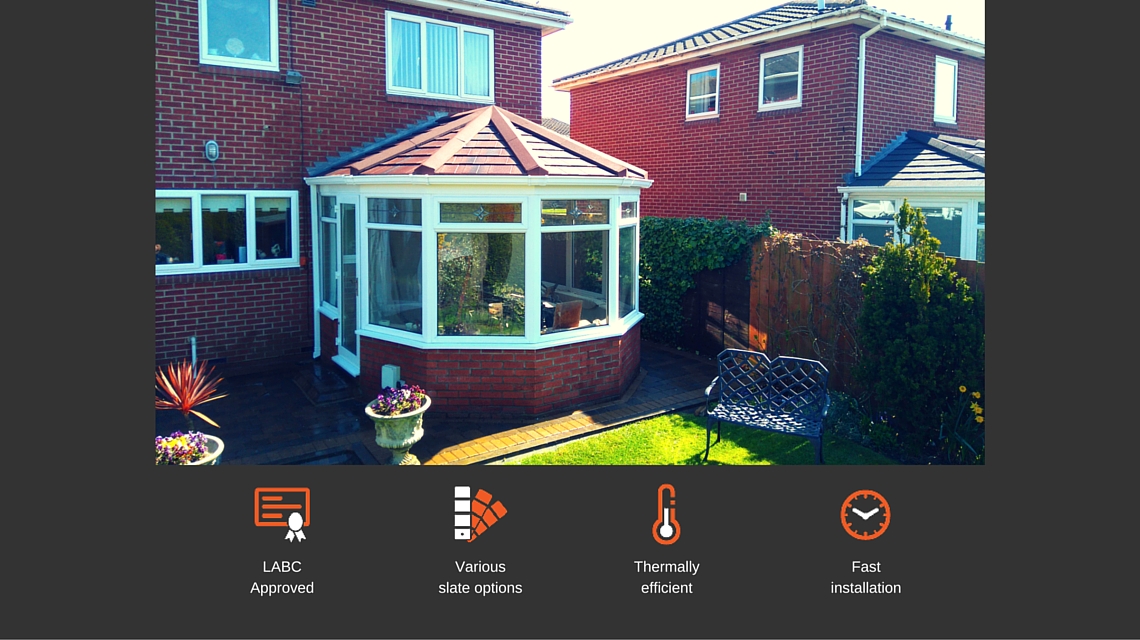 Request A FREE Quote!
To request your free, no obligation quote: