Metrotile Shingle
The future proof roof. An ideal partner for the Guardian™ Warm Roof design and perfect as a replacement for your old conservatory roof but also great for any modern building project. The Metrotile shingle has many qualities for both appearance and performance but best of all is the effectiveness within the home environment. The colour choice means that Metrotile can match or compliment virtually any UK house style.
40 Year weatherproof guarantee

Easy Installation

No maintenance

Versatile and attractive

Guardian Esprit Shingle
The Metrotile is made from lightweight high grade steel with Aluzinc® coating for incredible strength and resistance and features a unique 'hidden fix' feature that leaves no nails exposed to corrosion. The choice of colours means the tiles can match or compliment virtually any home.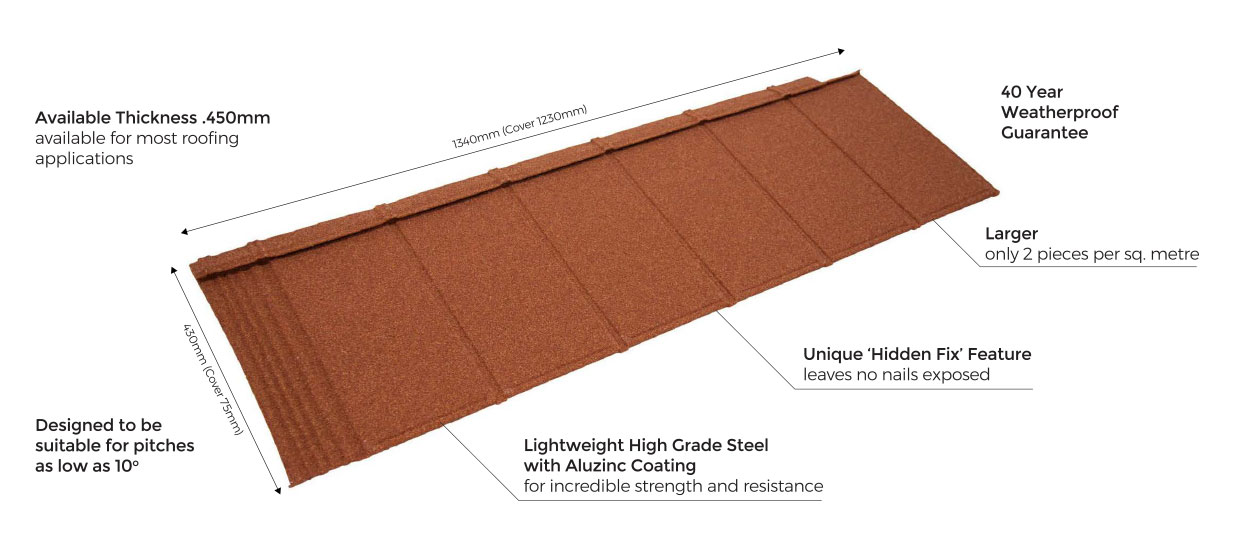 Guardian Slate
Today's house builders and owners demand lower cost, faster and easier construction without compromising on quality while maintaining a traditional appearance.
To meet these demands, we are constantly developing new, high tech solutions for today's construction industry. Engineered using the most advanced technology in material development and manufactured from resin bonded crushed limestone, Guardian Slate is extremely durable, impact and heat resistant and offers the highest level of UV protection.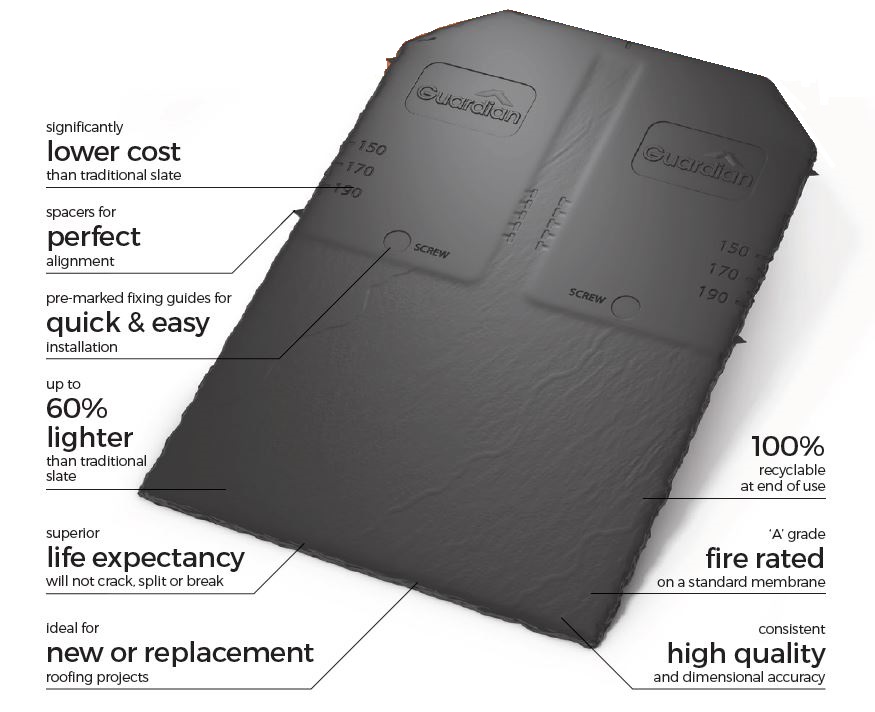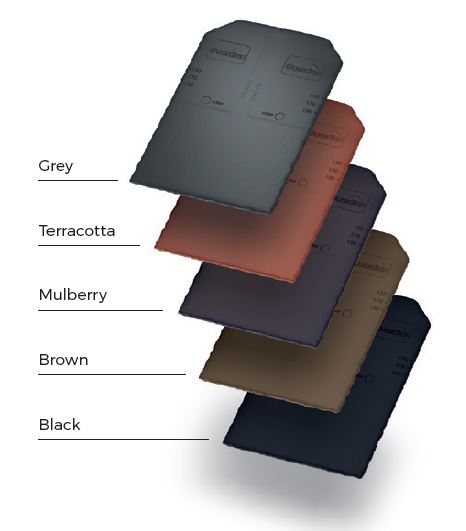 Plaster Interior
Because the ceiling of a conservatory is typically angled and high, the interior space that you enjoy is often light and airy. Our skilled plasterers will finish your ceiling with a beautiful smooth texture ready for painting. Matt white seems to be the most popular colour.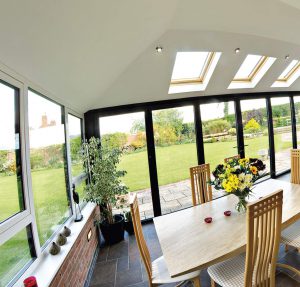 Roof Windows
Roof windows are also a brilliant finish to your new roof. These very modern products are very practical and give you an alternative option for ventilation as well as the added amount of light that they give the room. Click here for more information!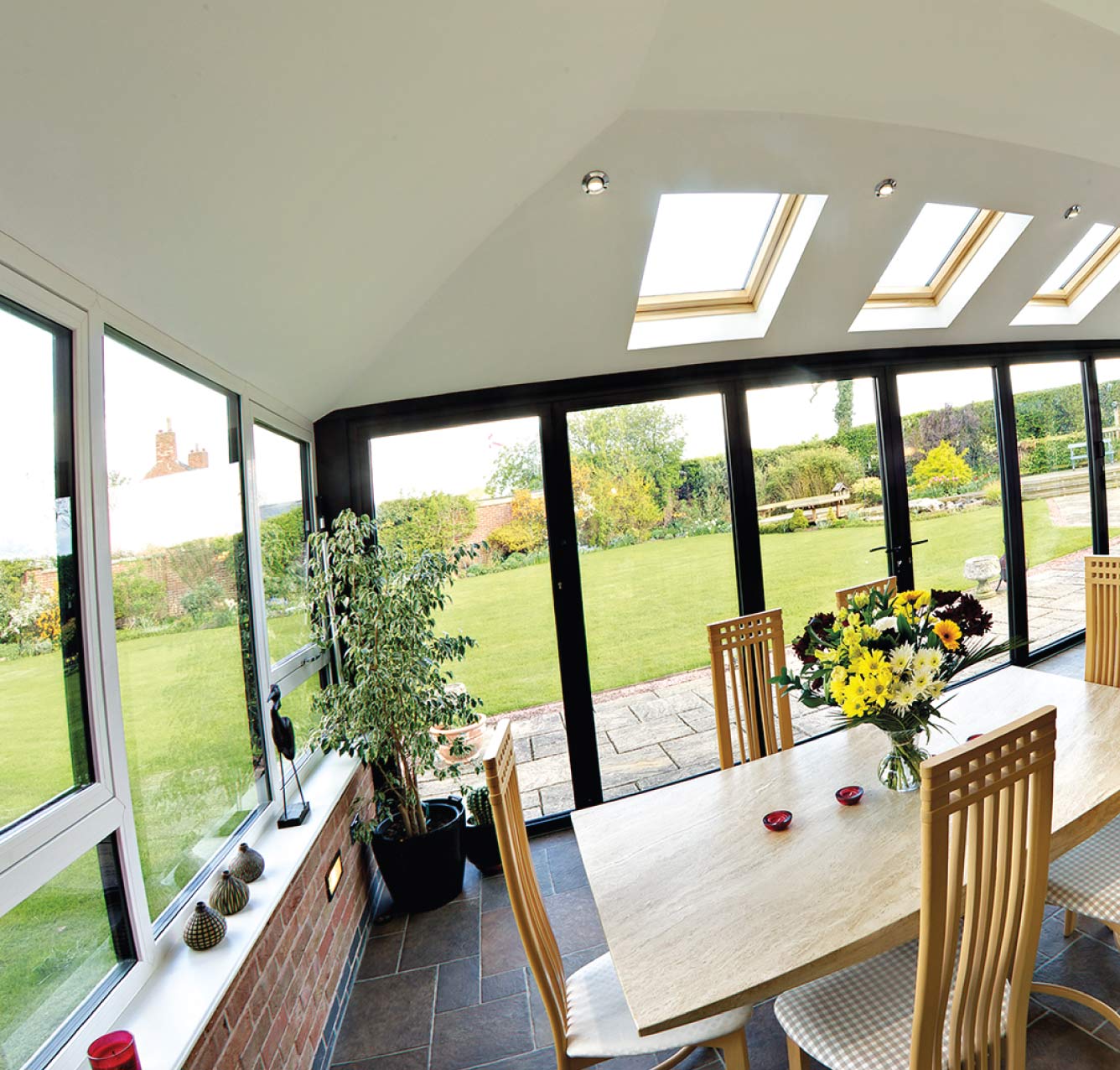 LED Spotlights
Lighting can certainly effect the atmosphere and ambiance of a room, especially if you want your new conservatory to be a multi-use environment. So we recommend LED lighting and you can choose to have as many individual down-lights as you want, plus you can include dimmer switches or even have more than one switch to alter the number of lights that are actually on.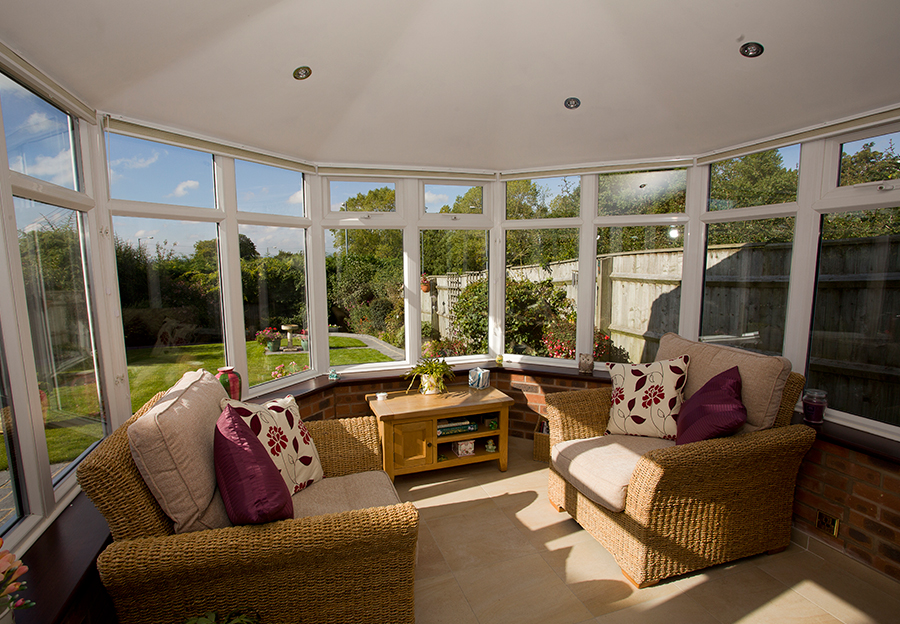 Request A FREE Quote!
To request your free, no obligation quote: